Getting Started
With dozens of templates and elements, EaseUS Logo Maker allows to create an amazing and unique logo for your business within a few minutes.
Open www.design.easeus.com in your browser and click Make A Free Logo to get started.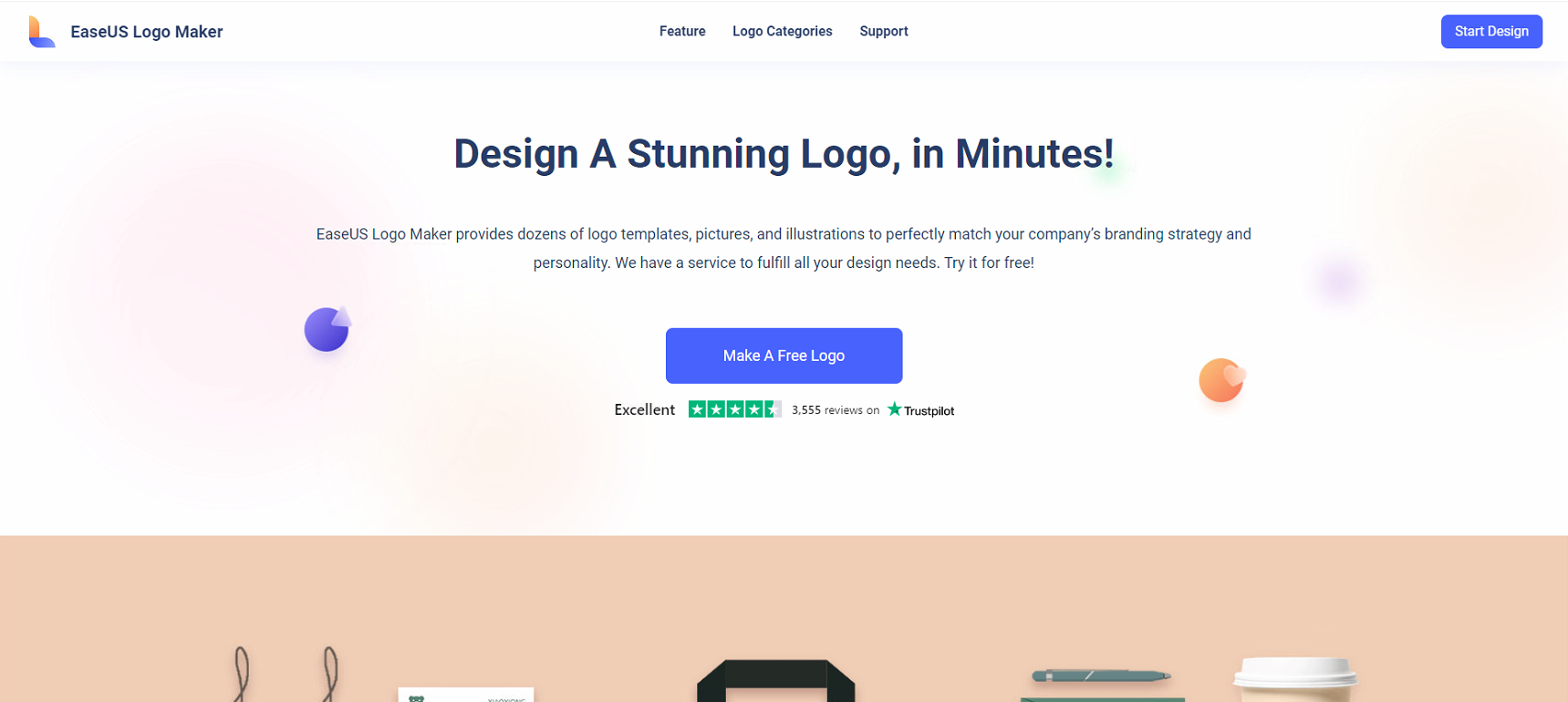 Sign up/Log in
For the first time you visit this website, you will be prompted to create an account. Or you can click Sign up button in the right corner.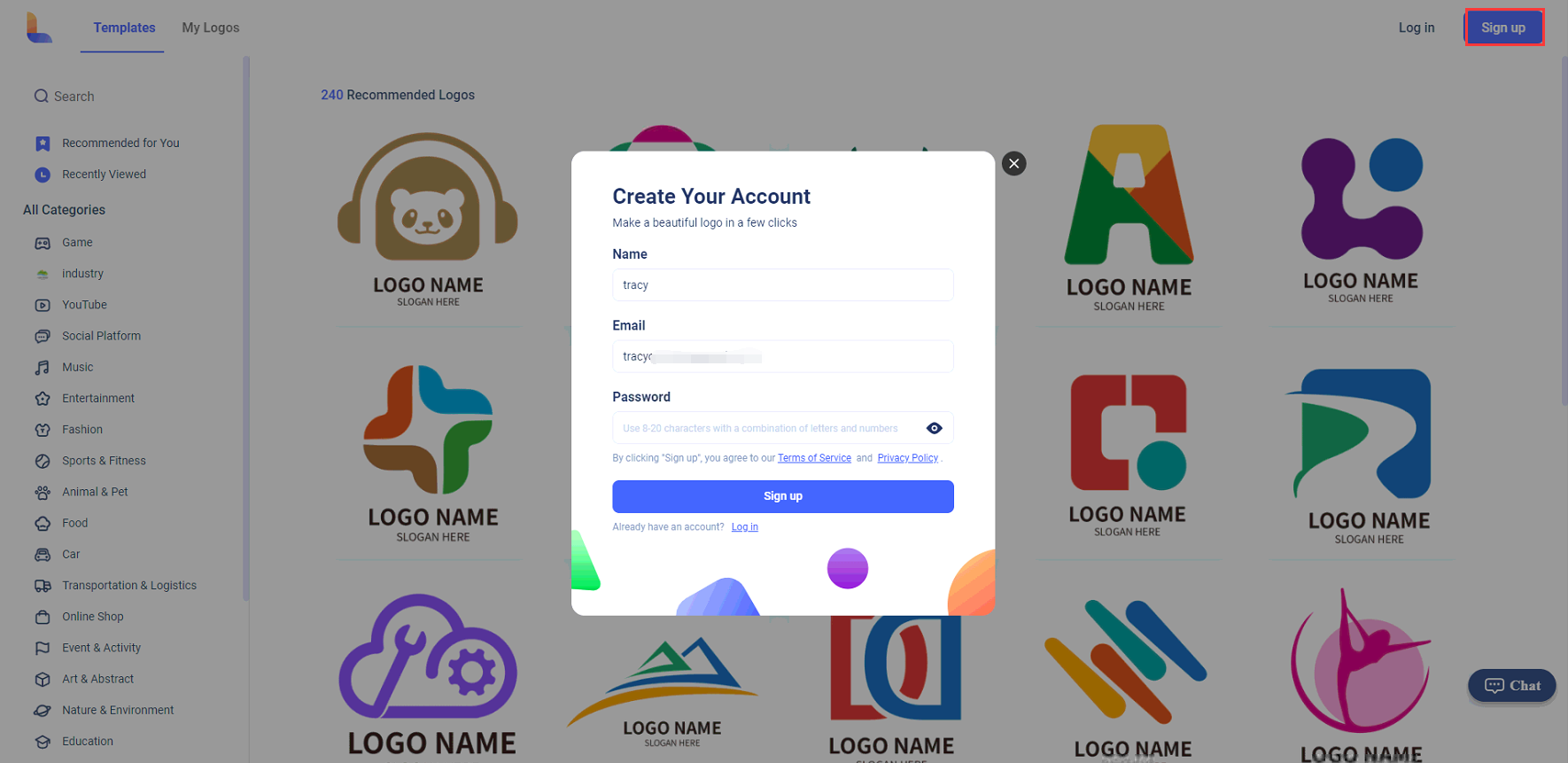 If you already have an account, please click Log in.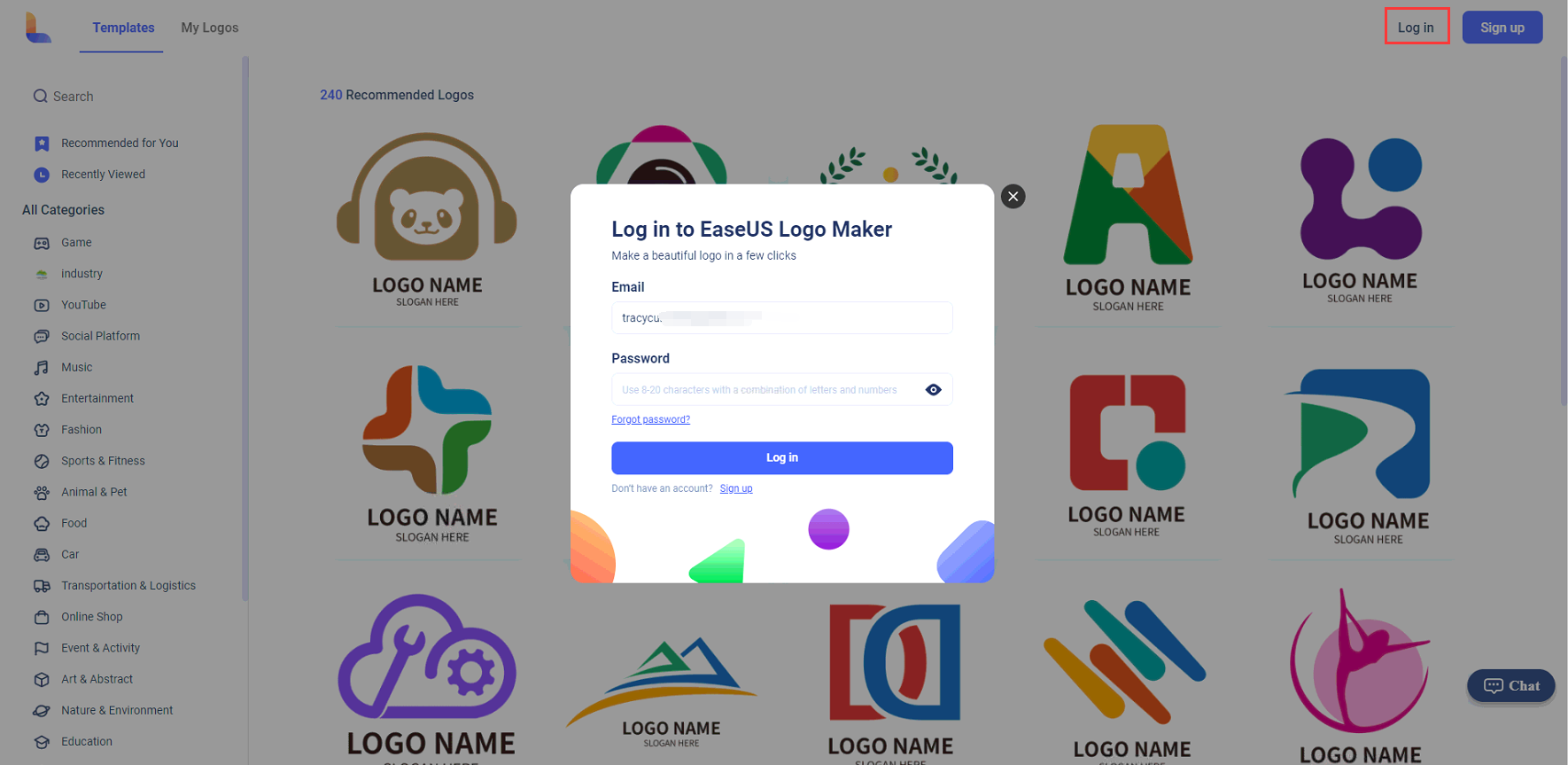 Choose a Template
EaseUS Logo Maker offers a rich template library with different categories. With those templates, you can easily and quickly create your own logo. There are 2 methods to search for the suitable template.
By Category
We have selected out some popular logos. Go to All Categories and scroll to view all templates listed.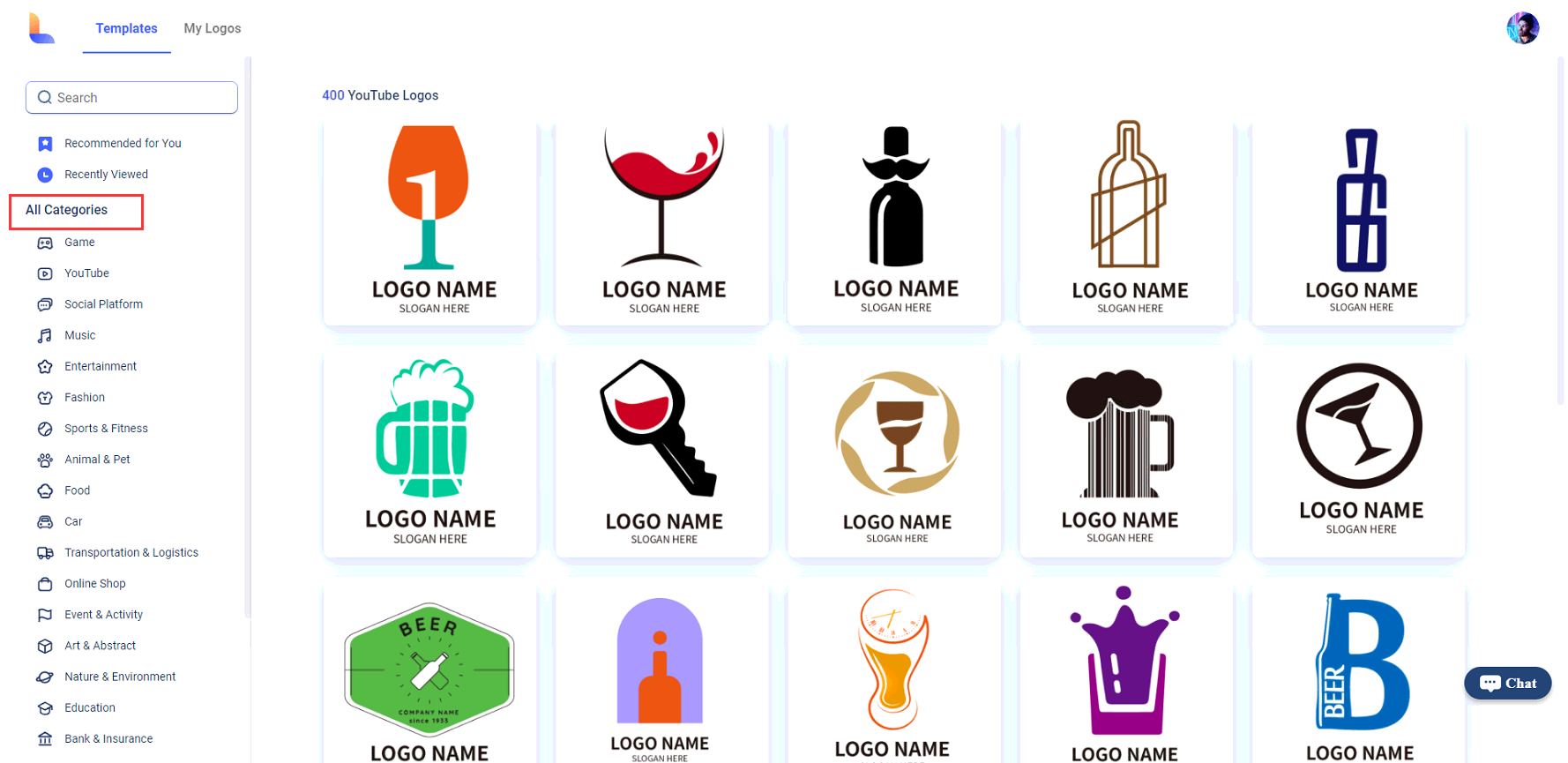 By Keyword
Input a keyword in the search bar to find the template you want, or select a category, then view all relevant templates listed on the right side.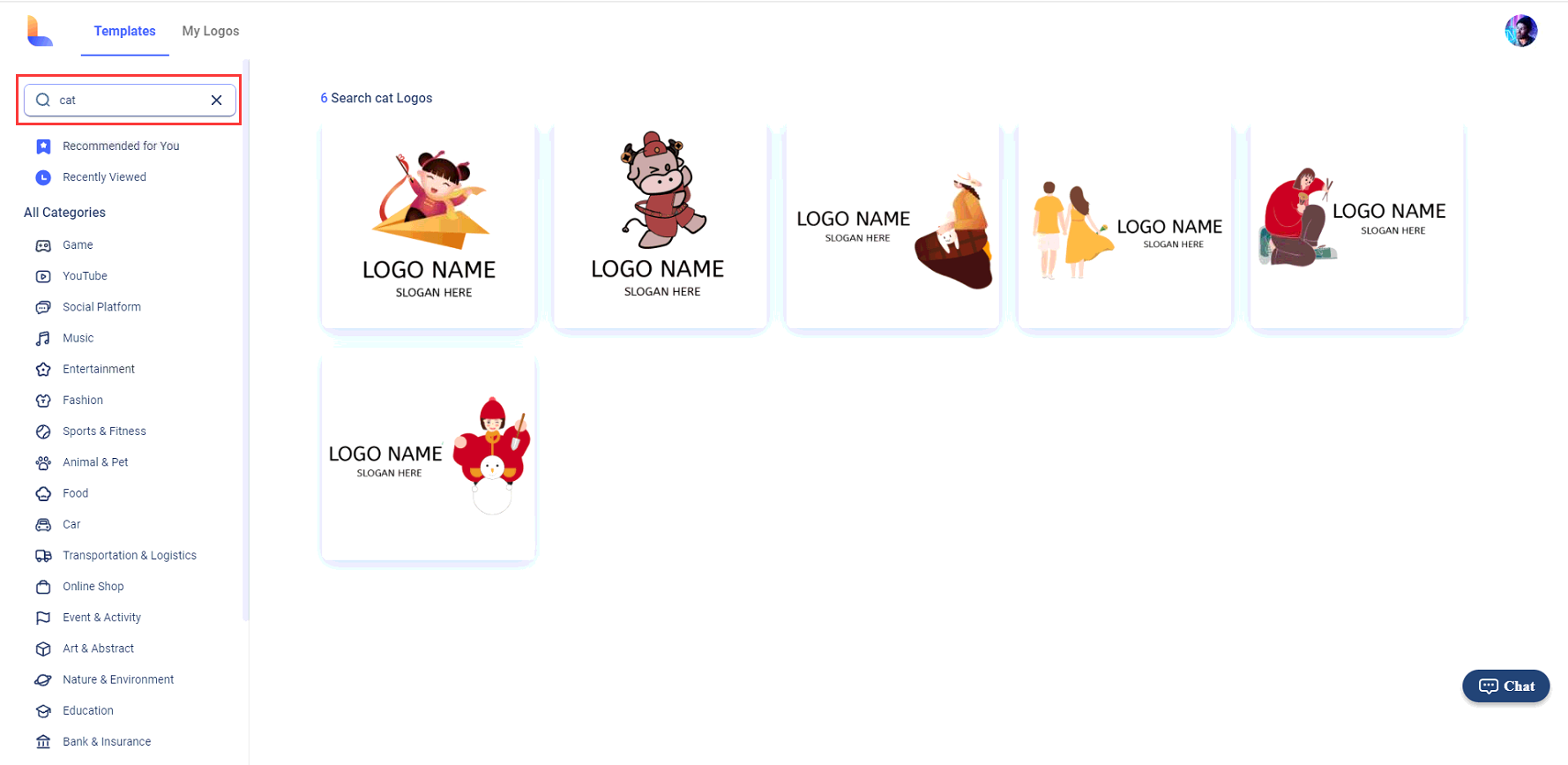 To select a template, please put the mouse on it and click Customize button. You can also add it to the like list by clicking the heart.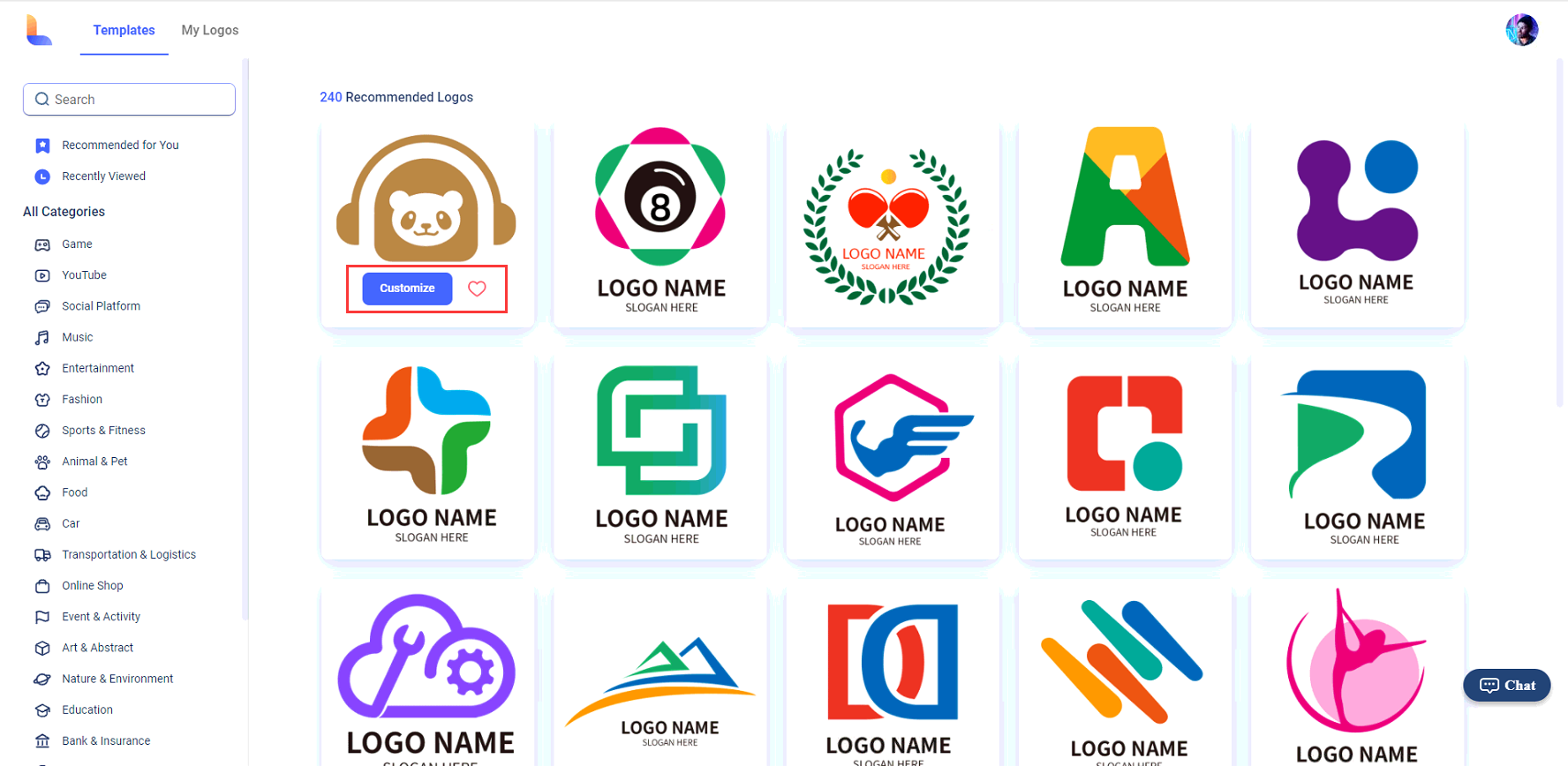 Logo Editor
EaseUS Logo Maker is equipped with an element library, fonts, and background colors. With the logo editor, you have access to rich elements, as well as many powerful editing tools which enable you to customize any templates.
On the right side is the intuitive editing canvas where you edit logos, including adding all types of elements, and making some adjustments.
Templates
The templates can be re-selected or changed by clicking the Templates Tab on the left side. You can find the suitable one by categories, or by keyword. The selected templates will show on the right canvas.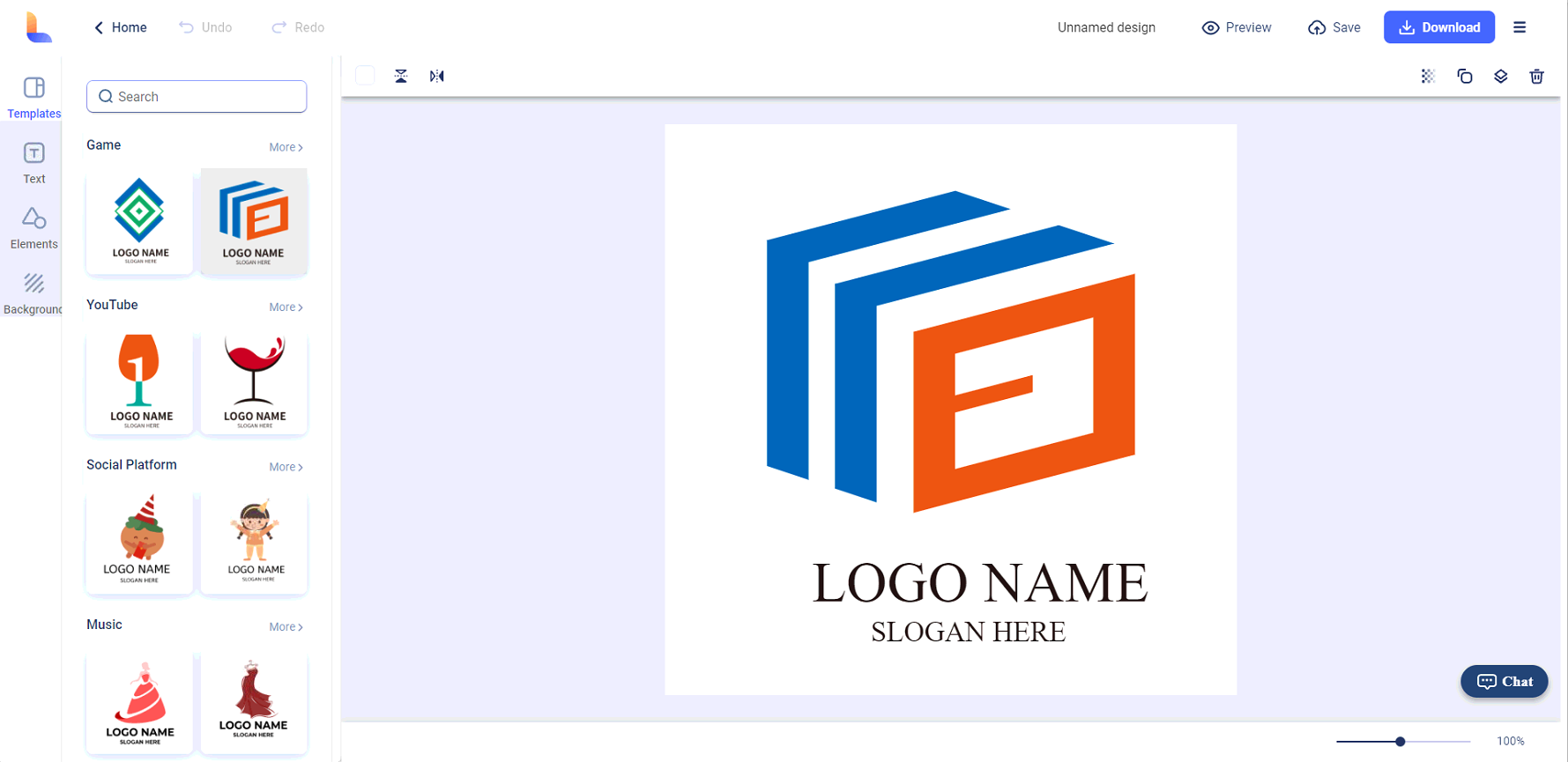 All the objects of the template can be moved, resize, duplicated, deleted or colored. Press the object you want to move, hold and drag it to a new position. Or hold and drag any of the handles on each corner of an object to resize it. The duplicate, delete and color button can be found on the top bar.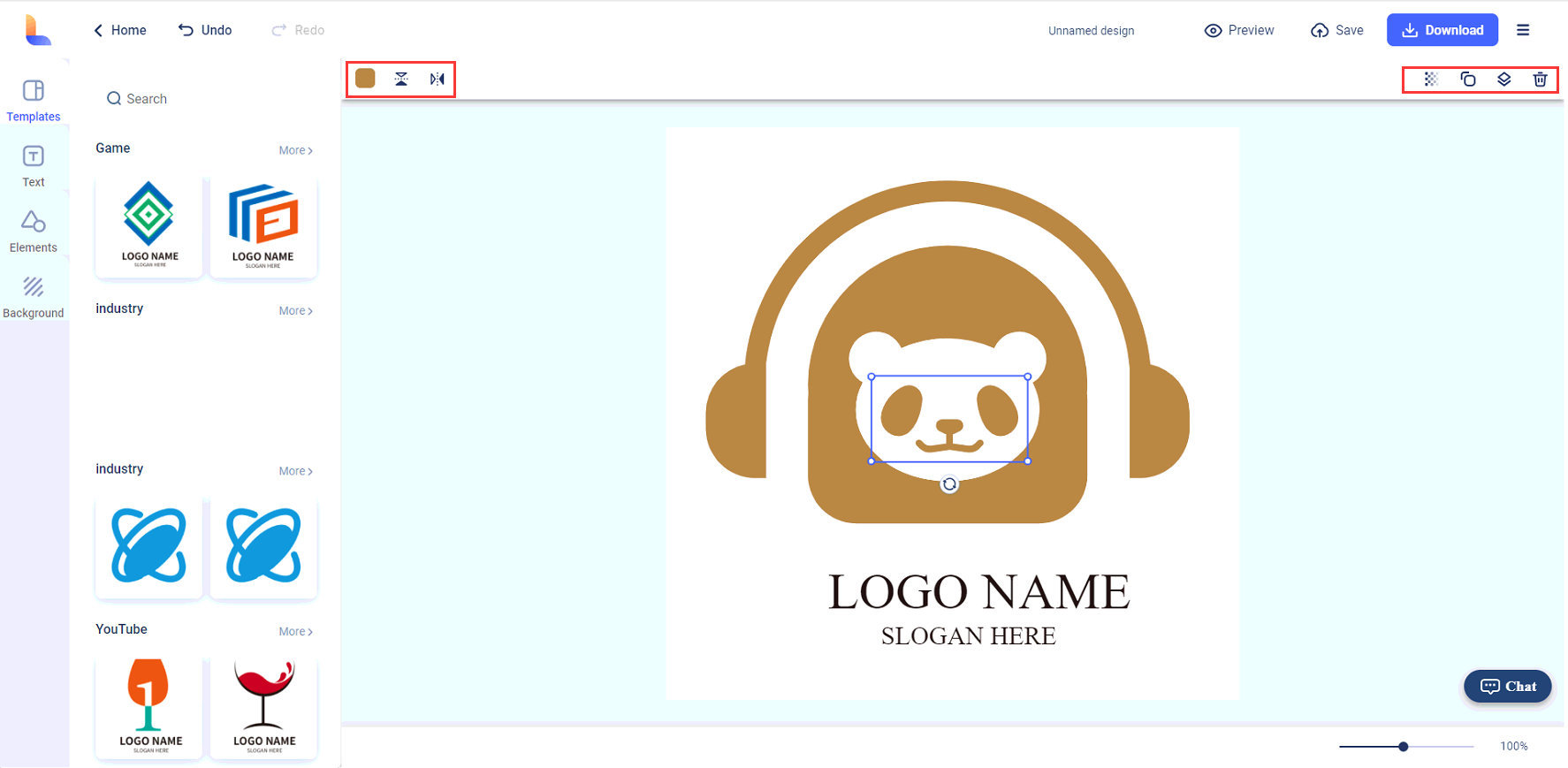 Text
EaseUS Logo Maker offers dozens of fonts for you, including Classic fonts and WordArt. Open the Text Tab on the left panel and insert logo name/slogan, then one-click to apply different font styles.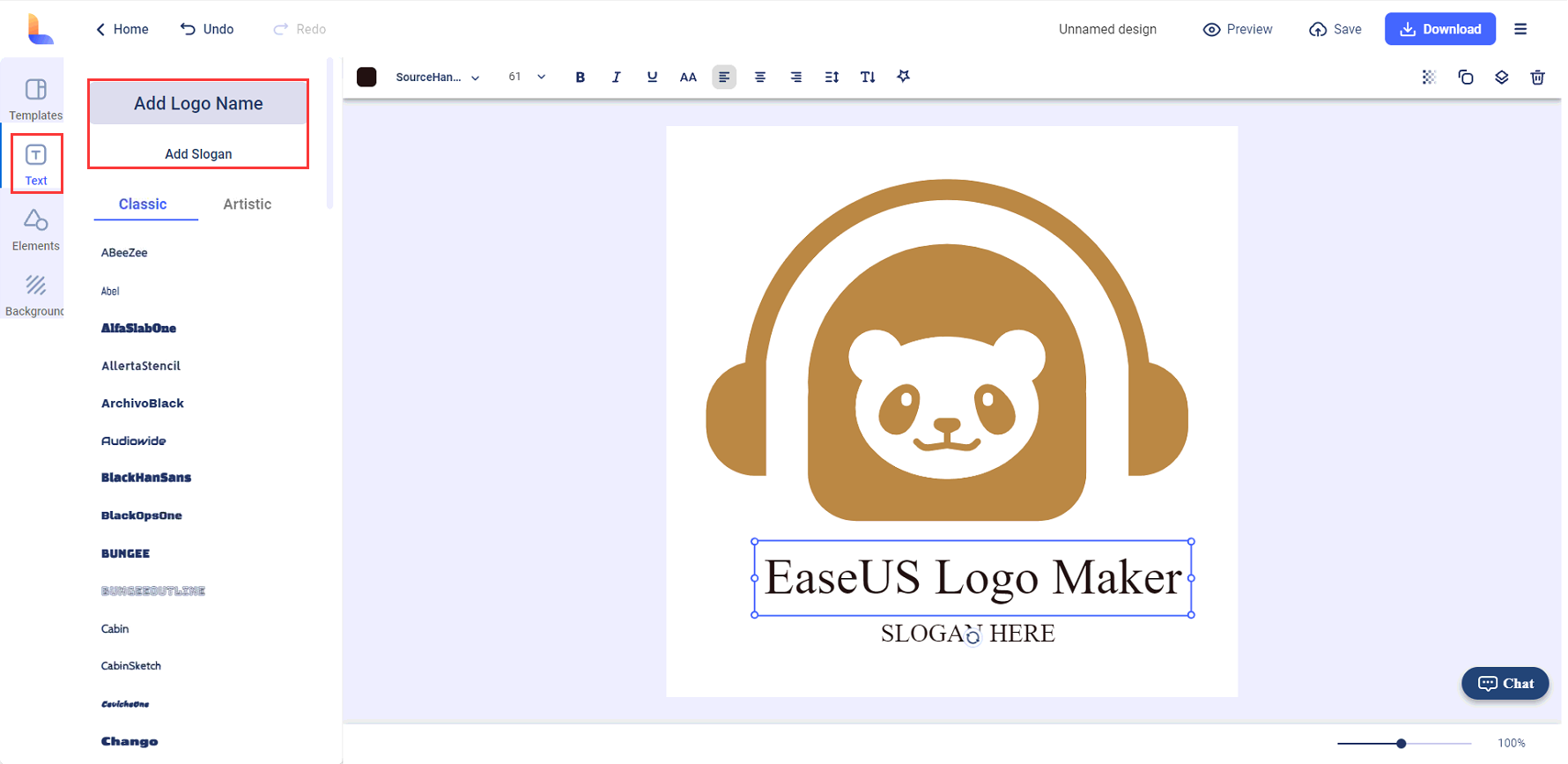 Once a text box is highlighted, the edit toolbar would appear on the top. Here, you can change text font, size, color, style (Bold, Italics, underline, Uppercase), fonts effect, transparency and layer.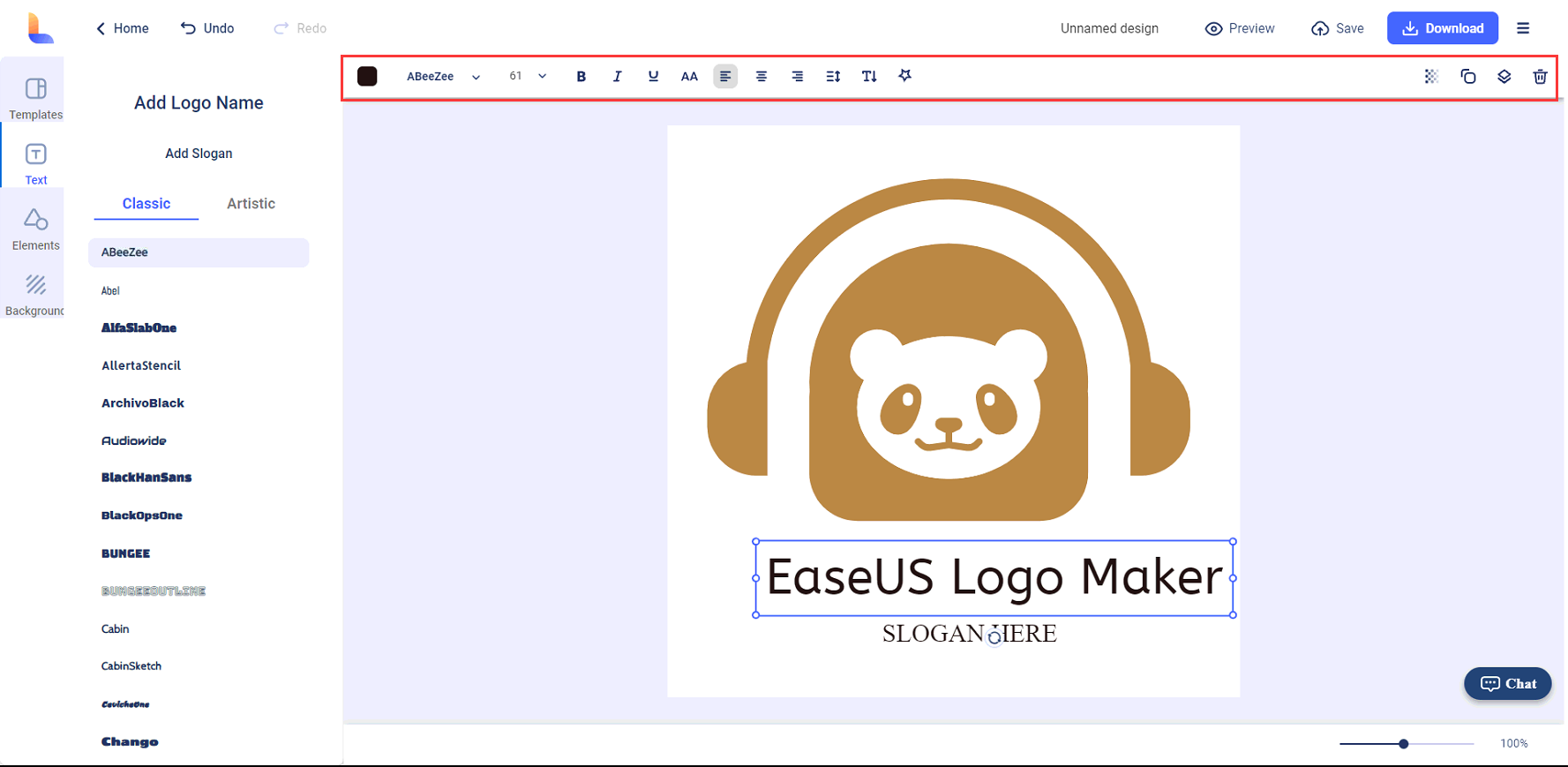 Elements
In addition to the pre-made elements of every template, EaseUS Logo Maker provides a Element Library which allows you to enhance your logo with a personal style. You can freely search and find a proper element, then add it to the logo or replace existing objects in the logo. You can search by keyword, or by category.
Please open the Elements tab on the left side, enter a keyword to search elements, then click or drag to the place you want to add on the canvas.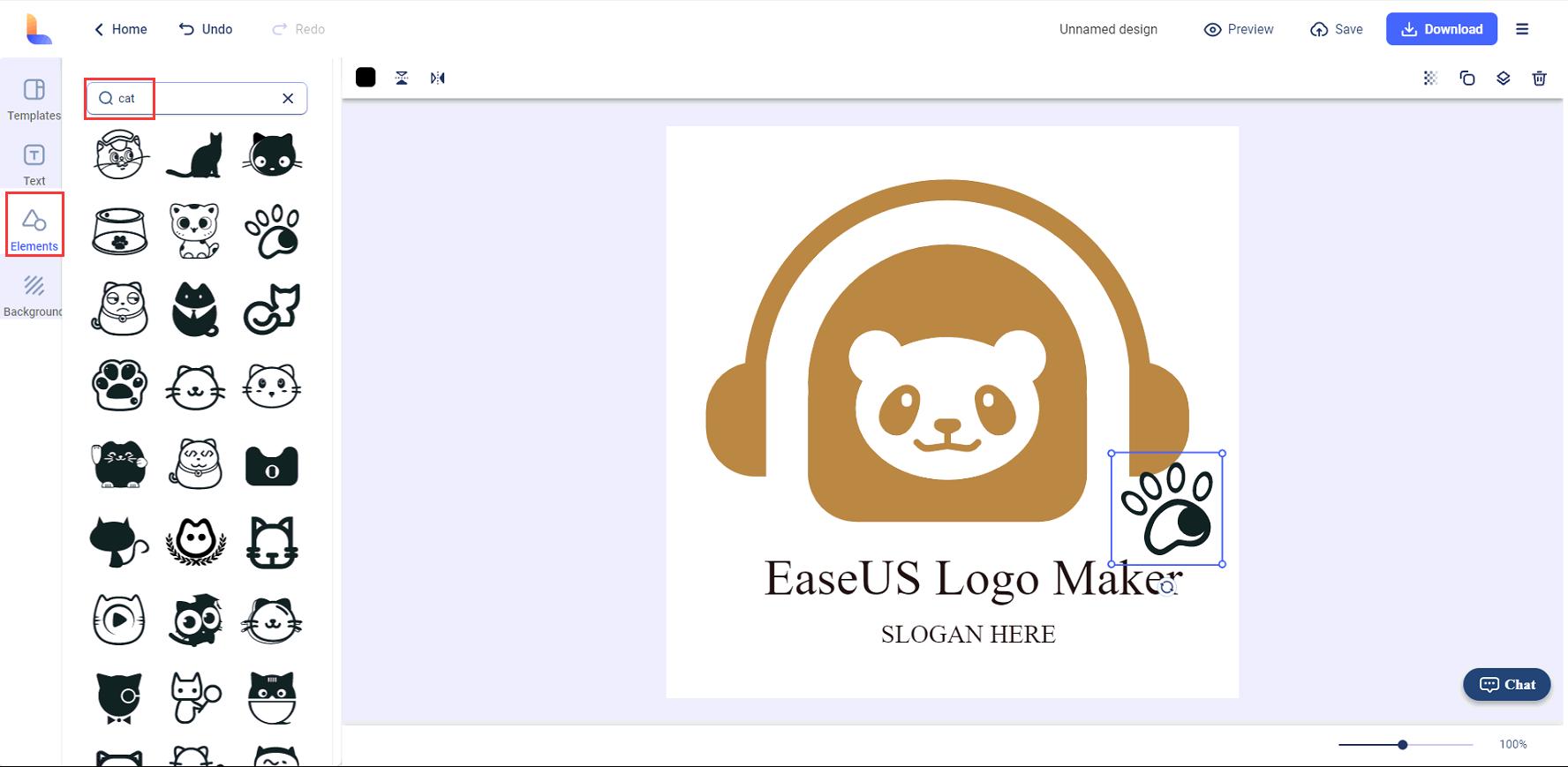 Also, we have selected some commonly-used elements for you. Open the Elements Tab on the side bar, choose one category and then scroll down to preview all options. Click or drag your favorite elements to the canvas.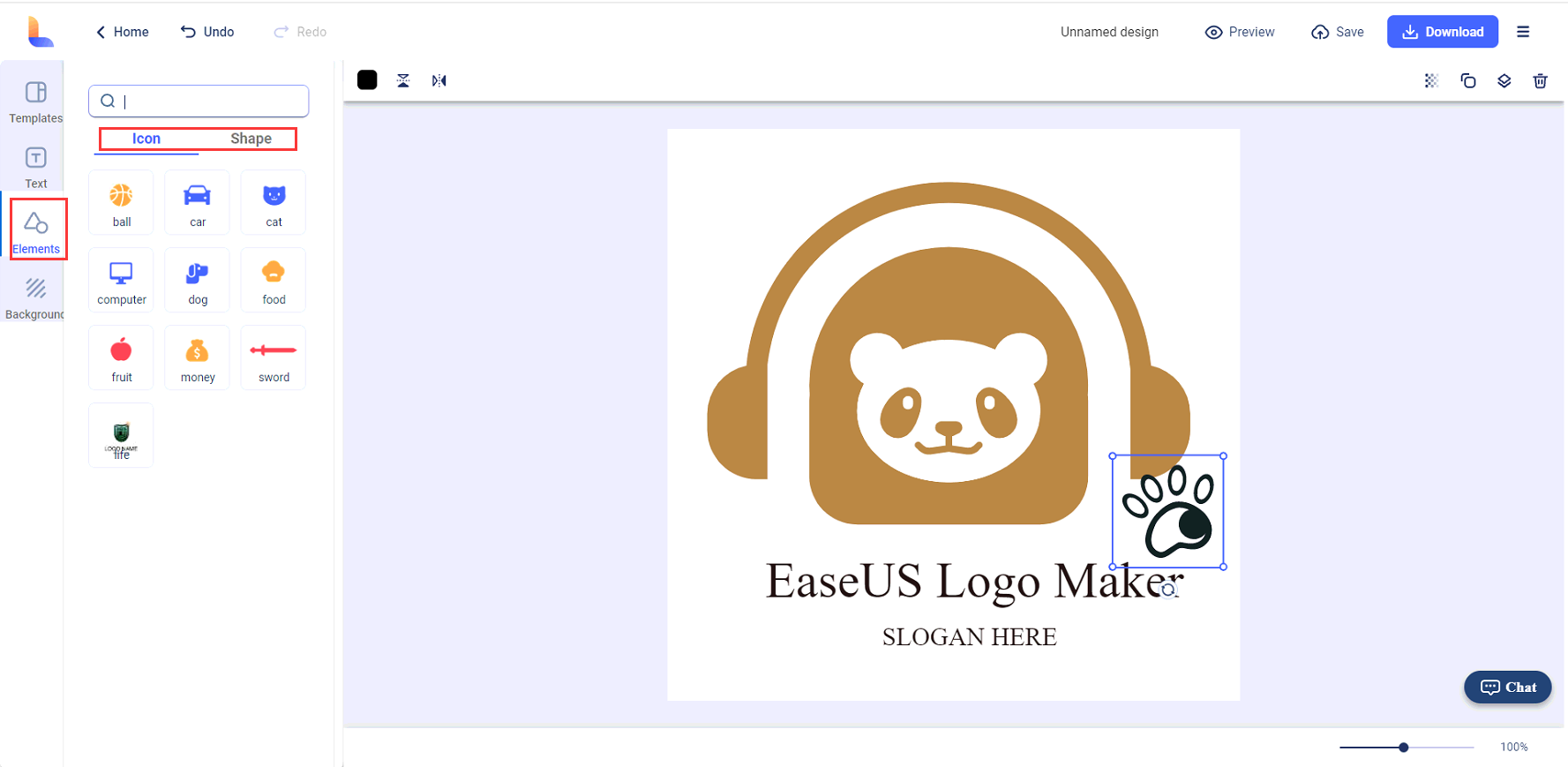 Select an object and the editor toolbar would appear on the top. You can adjust the color, opacity, layer, or flip it horizontally or vertically.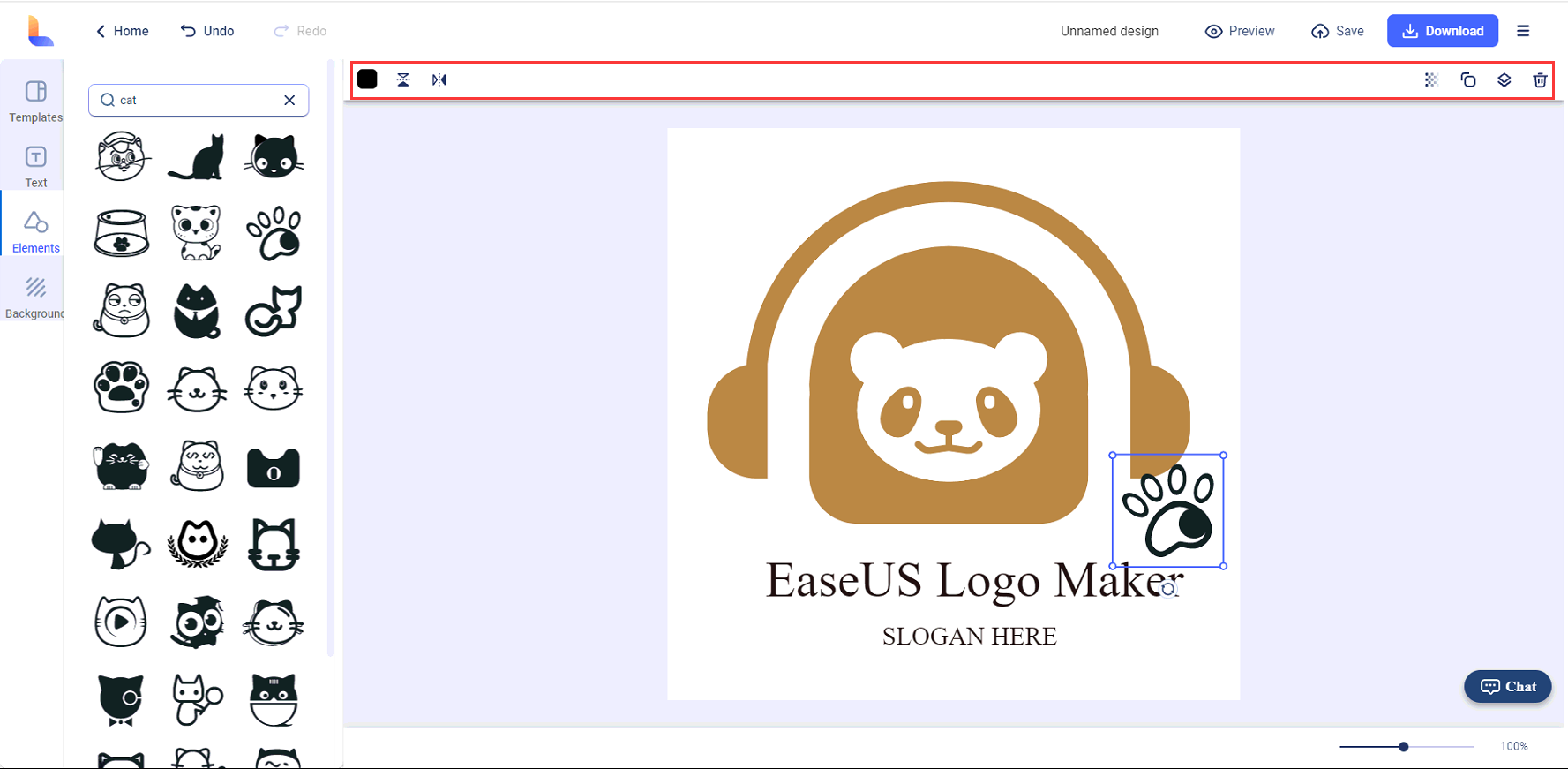 Background
With the background tab on the left side, you can choose a transparent background, a solid color or a gradient color for your logo background.
Document colors include all colors that are used in this logo. The manually added color will also be stored here.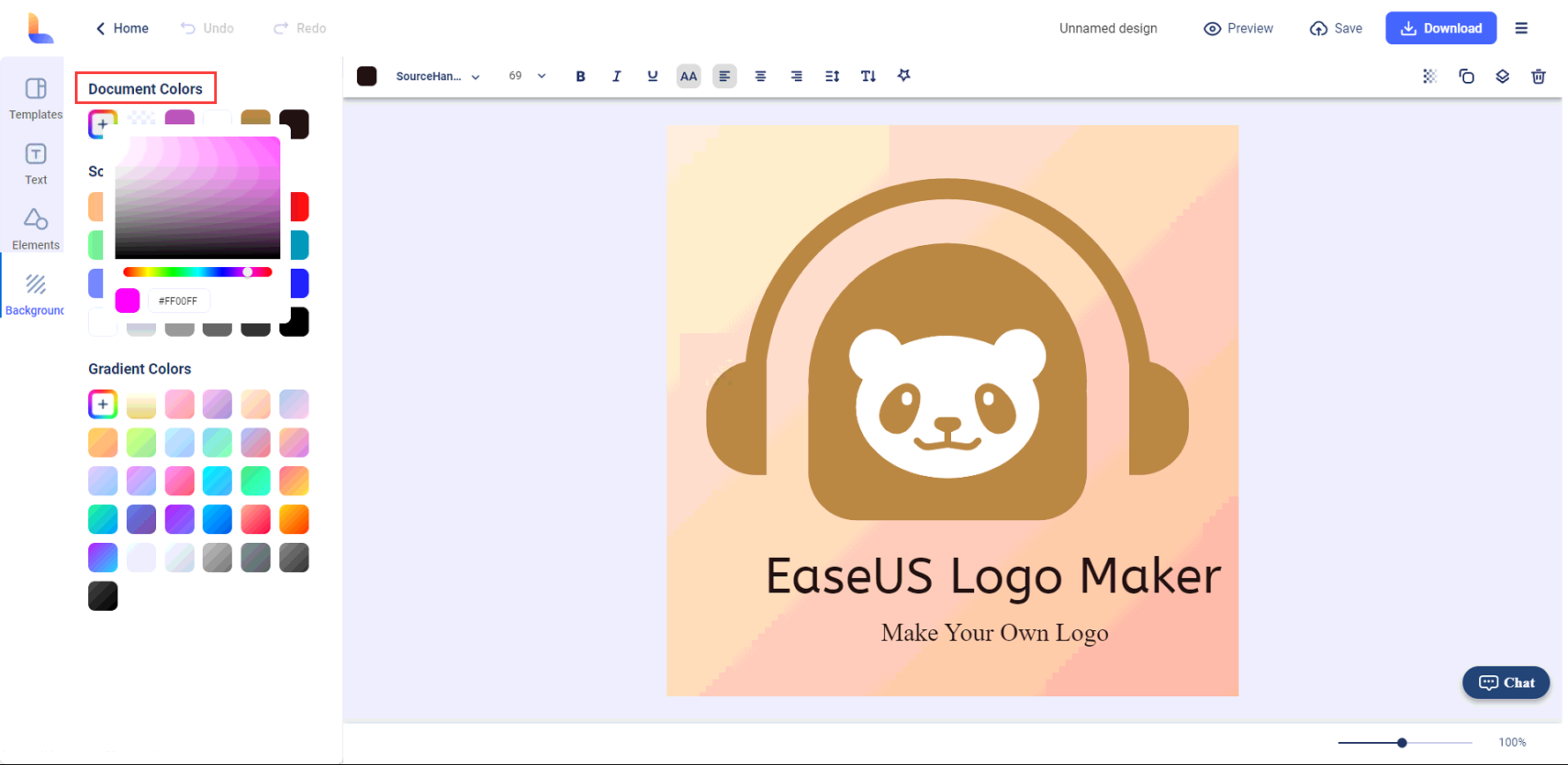 Default colors include solid colors and gradient colors. Click on any default colors, and they will be applied to your logo background.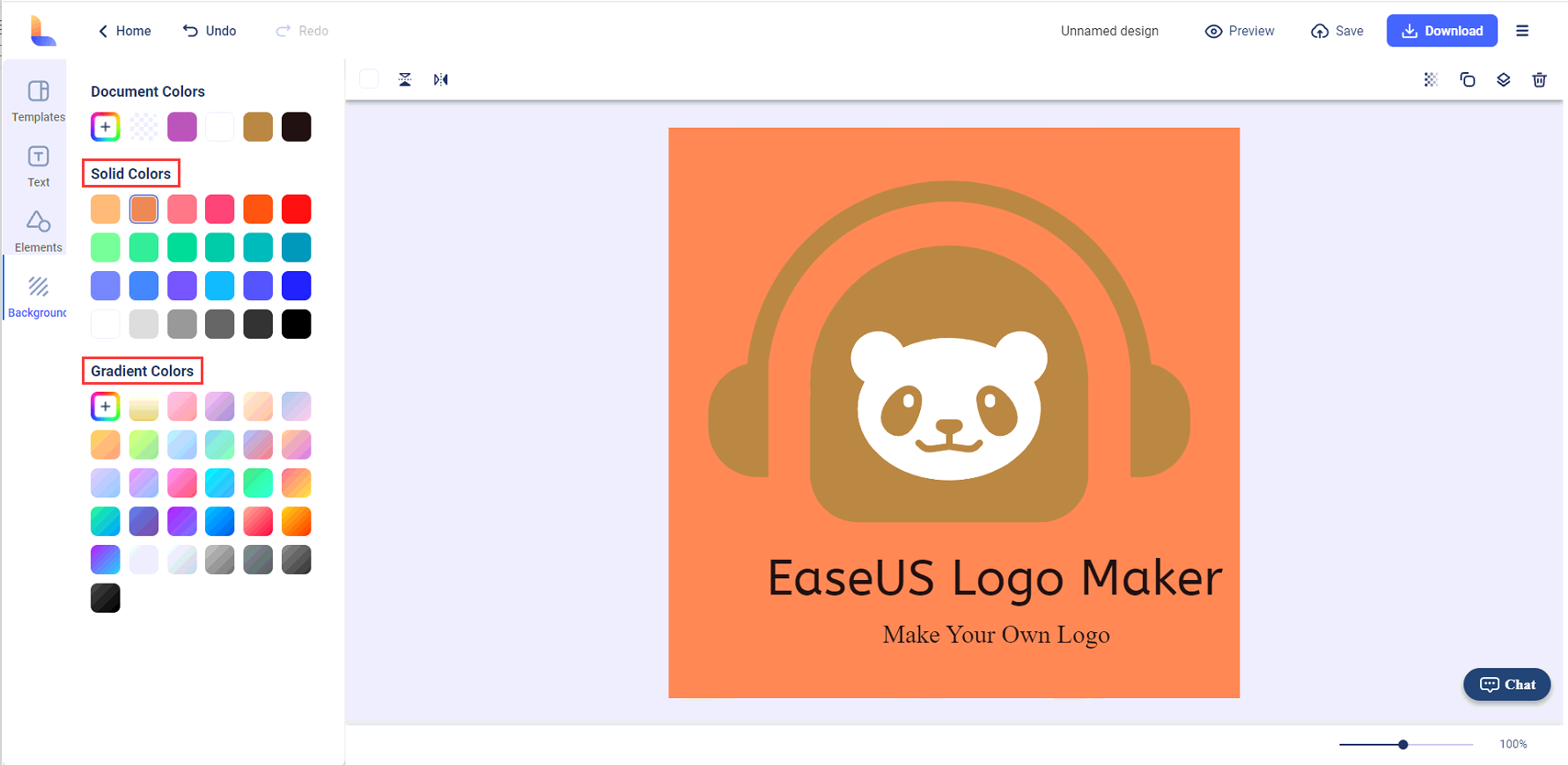 Save and Download
You may rename and preview the logo before saving and downloading it. Save button enables to save current logo to My Logos panel, and Download button allows to download the customized logo to your local computer.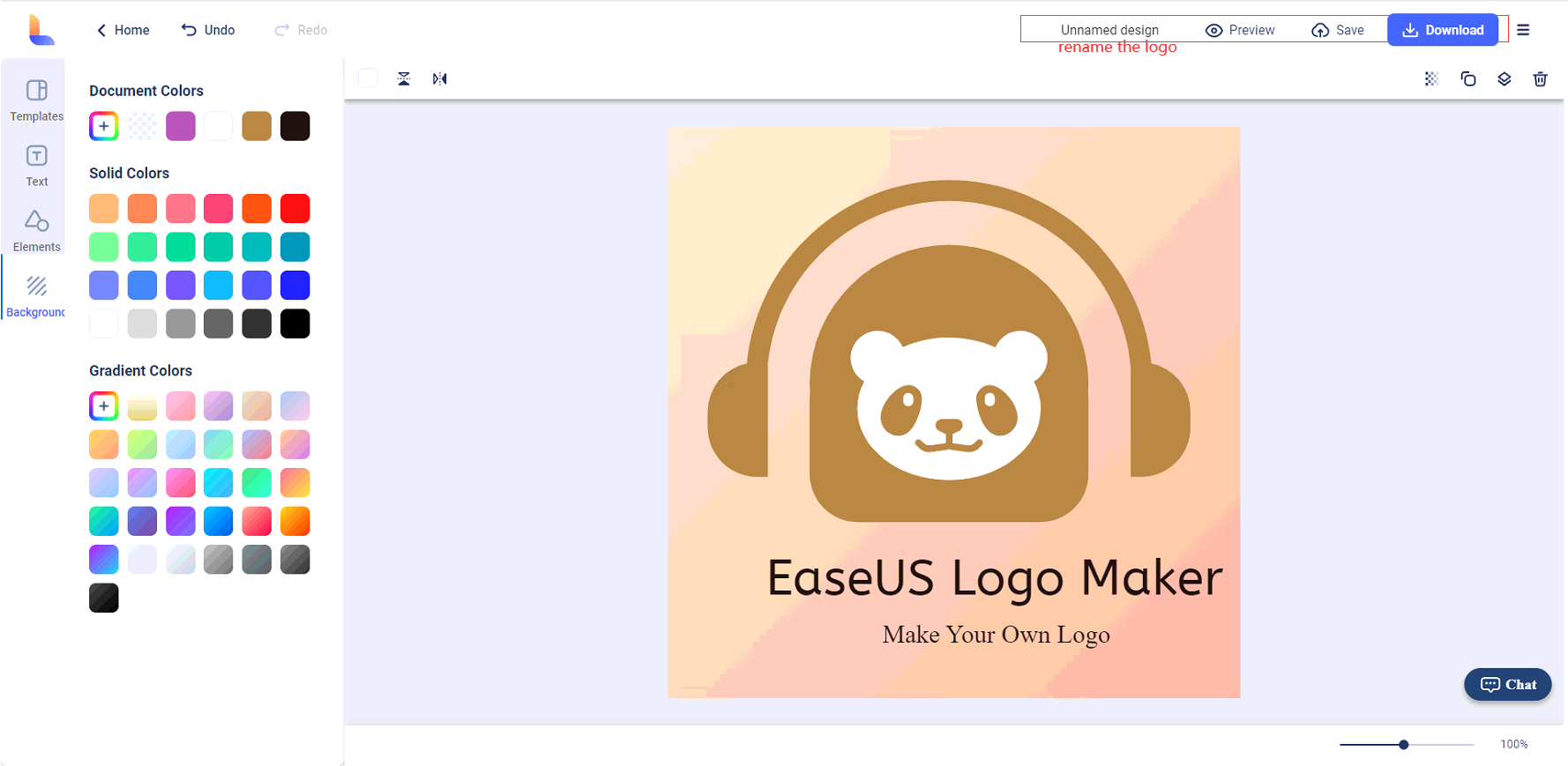 When downloading the logo file, you can select its file type and size. The free users can download the low quality PNG files. And upgrading to the Pro version breaks the limitation.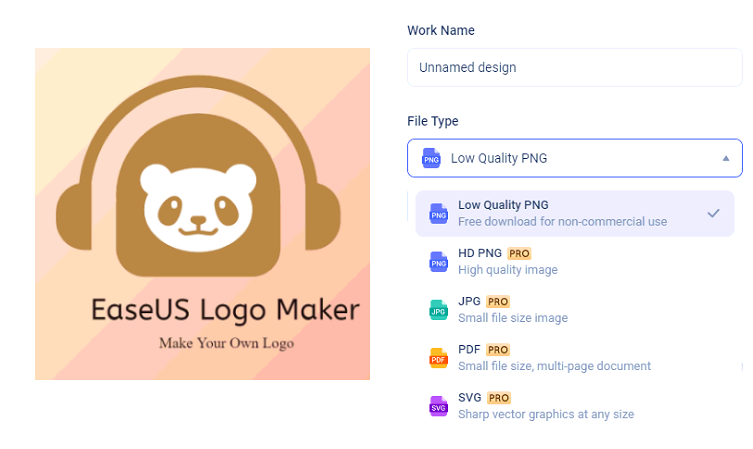 My Logos
All the saved and liked logos are listed in My Logos panel. You can re-edit or delete them.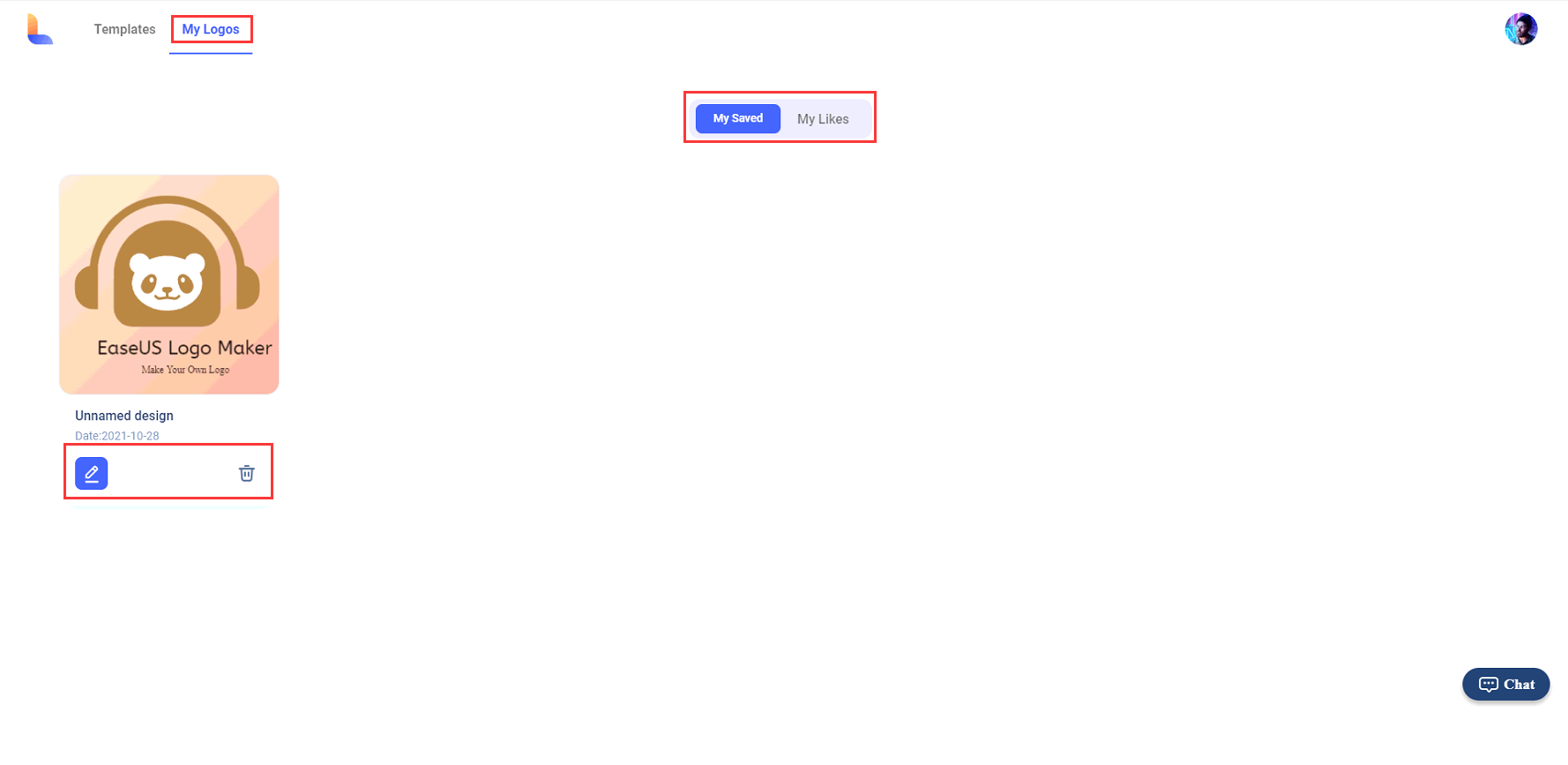 My Account
There are several options when clicking your profile in the right corner. By clicking Share Link, a link will be generated so that others can view this design. It is also possible to email the logo to others by clicking Share Mail.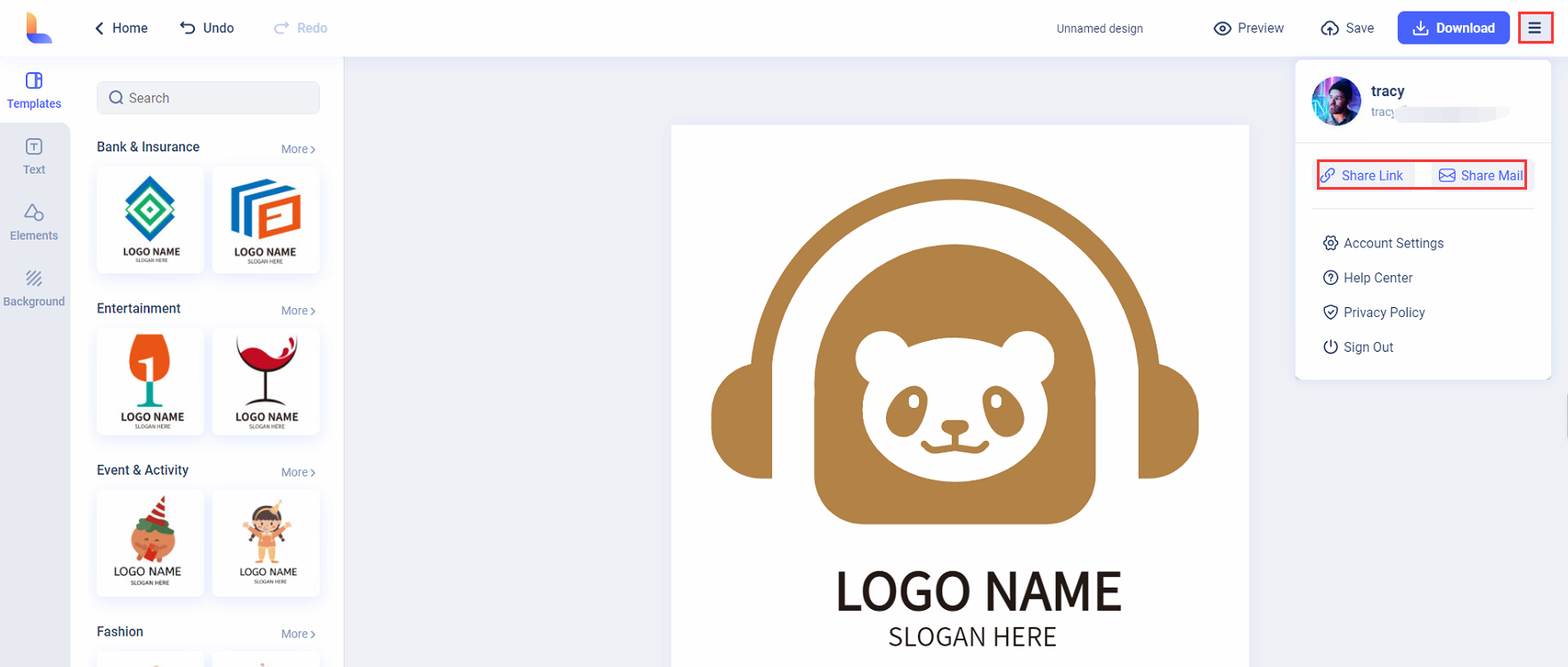 In Account Settings, you can change your name and password, check your subscription and upgrade to the Pro version.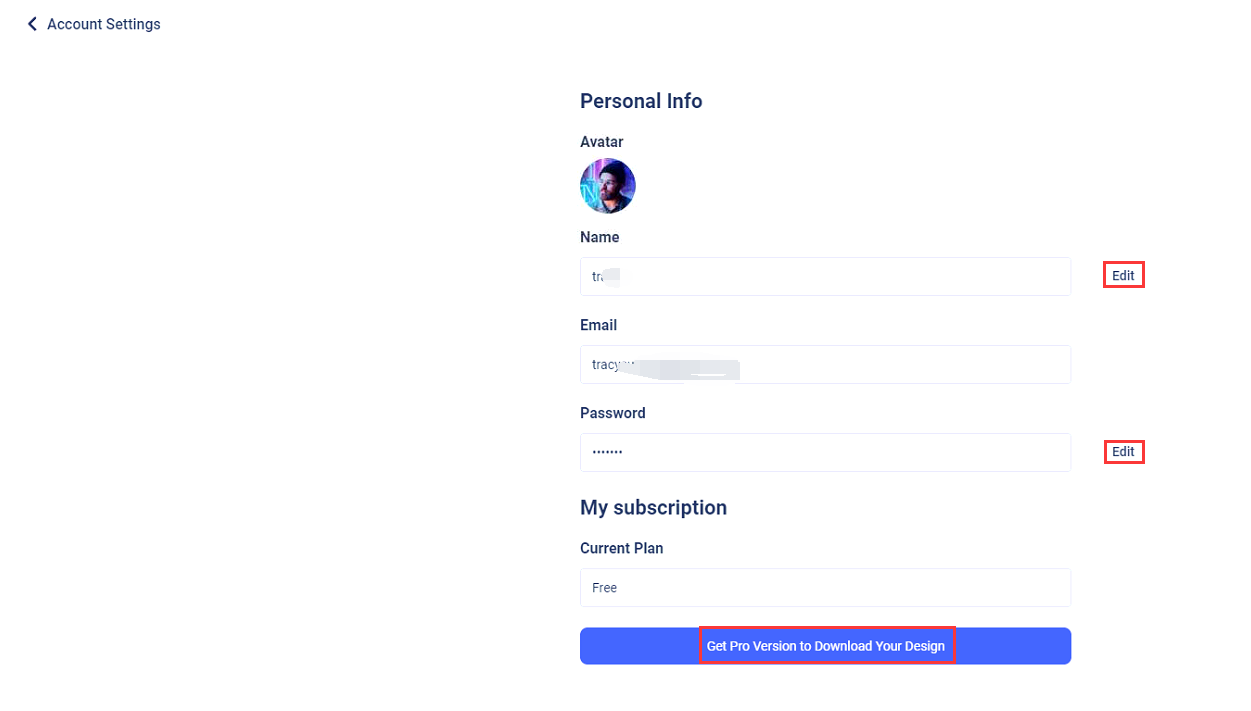 Feedback and Support
If you encounter any issues when using EaseUS Logo Maker, or have any suggestions for this product, you can directly click Help Center or send the details to techsupport@easeus.com by email.