Logo color is a mystery, and the mystery in a successful logo is all about icon, shape and color.
Looking for the perfect color scheme for your logo design? Color psychology tells us that your brand logo color can influence a consumer's emotions and perceptions about goods and services. Every single color has its underlying meaning. We need to take the first step seriously to choose the major color/hue used in a large area. However, the "ketchup and mustard" theory applied in fast good chain makes us believe that learning how to combine two vivid colors - Red and yellow together can help drive more profit.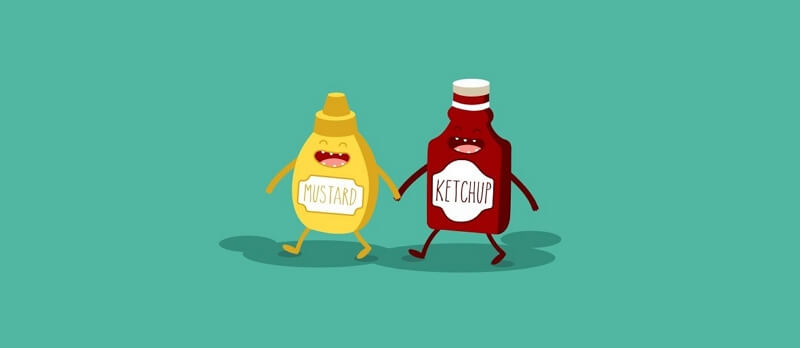 It makes sense to design a logo with multiple colors, which usually enhances the visual effects that stimulate people's curiosity & desire to buy things or join an event. Hence, you should master the logo color combinations skills instead of randomly choosing colors based on your preference. Now follow our guidelines to explore the world of 10 million colors and find the suitable color combinations that can match your brand vision and connect your customers with different cultures, gender, and age.
Color Meanings in Color Psychology
Acknowledged logo colors are not randomly chosen or mixed together. Each color has its meaning in different cultures and circumstances, so you should obey the general rule while adopting a color in your brand logo. We'll list a few primary colors' meanings and applications for you to follow.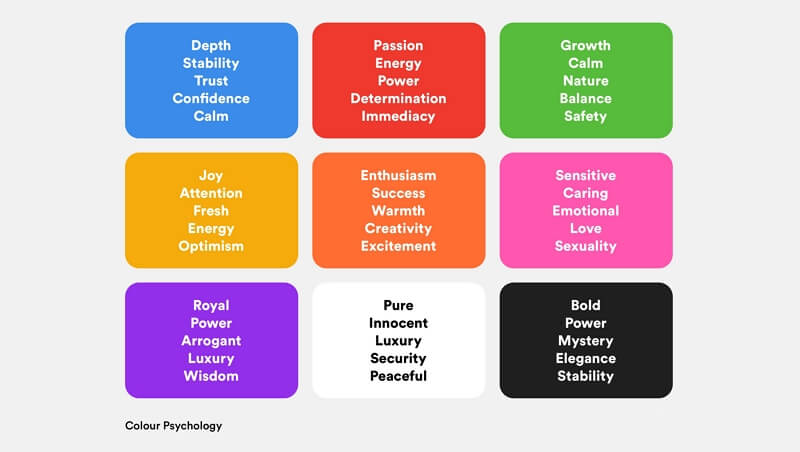 #1. Red
Red is the color of energy, passion, health, love, courage, action, ambition, and determination. It's also the color of anger, danger and sexual passion. You can find red logos everywhere in the cosmetics, fashion, beverages and hospitality industries.
#2. Green
Green is the color of justice, protection, nature, peace, happiness and sometimes growth and renewal. Green is universally applied in the logo of food, healthcare, and the new energy that has recently emerged because the color looks very close to nature. If green matches with blue, it gives people a sense of cleanliness, health, and safety feeling.
#3. Yellow
Yellow is the color of wisdom, optimism, hope, joy, enlightenment, sunshine, creativity, brightness, hospitality, attention, and logic. When you want the most luminous logo color effect to capture the audience's attention, yellow should be your primary choice. 
#4. Blue
Blue is the color of the ocean and sky, which symbolizes generosity, bravery, dedication, wisdom and relaxation. Blue is also a symbol of depression and the depths of the human psyche. Corporate logos usually use blue as the primary color, which is designed to convey a sense of confidence and success, to acquire customers' trust.
#5. Purple
Purple is the color of authority, notability, elegance, faith, respect, luxury, wealth, extravagance and sometimes loneliness. When you're trying to express your brand vision of a sense of comfort, romance and intimacy, the purple color is going to be the right selection.
#6. Black
Black is the color of darkness, fear, mystery, strength, authority, formality, despair and evil. Black represents power in most cultures. Black logos are often seen in industries of accounting, DJ, film, IT manufacturers and high-end luxury brands.
Color Combination Theory & Color Wheel
There are some useful tips for you to choose a primary color for your logo design:
Consider the context where your logo will appear
Avoid using colors that go against the target audiences' culture
Use color to stand out from the competition
Start with black and white if you cannot make a decision
Besides, after choosing a primary color, what color combinations rules should you follow to create an appealing logo? The following three elements are quite important:
Leave 80% of the entire canvas space to the primary color to support your logo theme.
The 20% of the space is for secondary colors, which are meant to echo and contrast with the main color.
Use 10% space to enrich the visual effects and add some fun to the logo.
When it comes to choosing secondary colors to match your primary color, it's good to know the color combination theory and color wheel, or color circle, which is an essential tool used by artists and designers. Online users can benefit a lot from making full use of a color wheel by learning the basics here.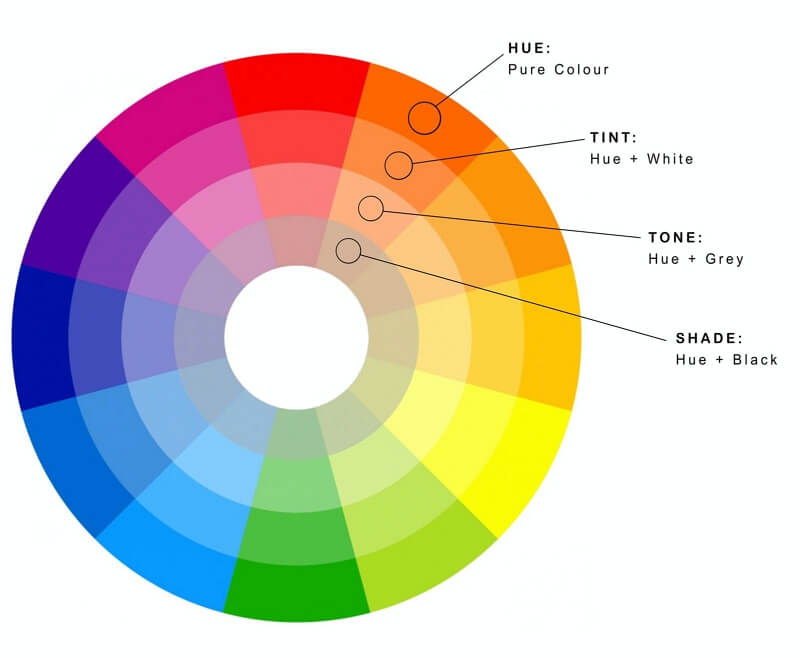 The color wheel is an abstract illustrative organization of color hues around a circle, it helps us find what colors go together can achieve the best design results. When you get to know the five rules of color combinations, the color wheel can help you find harmonious colors according to the color scheme.
1. Complementary Combinations
Complementary colors are two colors that resided on opposite sides of the color wheel. When two complementary colors show up together in a logo, it can envoke a high contrast color effect, to achieve a polished look.
Examples of complementary color combinations:
Red and green.
Blue and orange.
Yellow and purple.
Yellow-green and red-purple.
Red-orange and blue-green.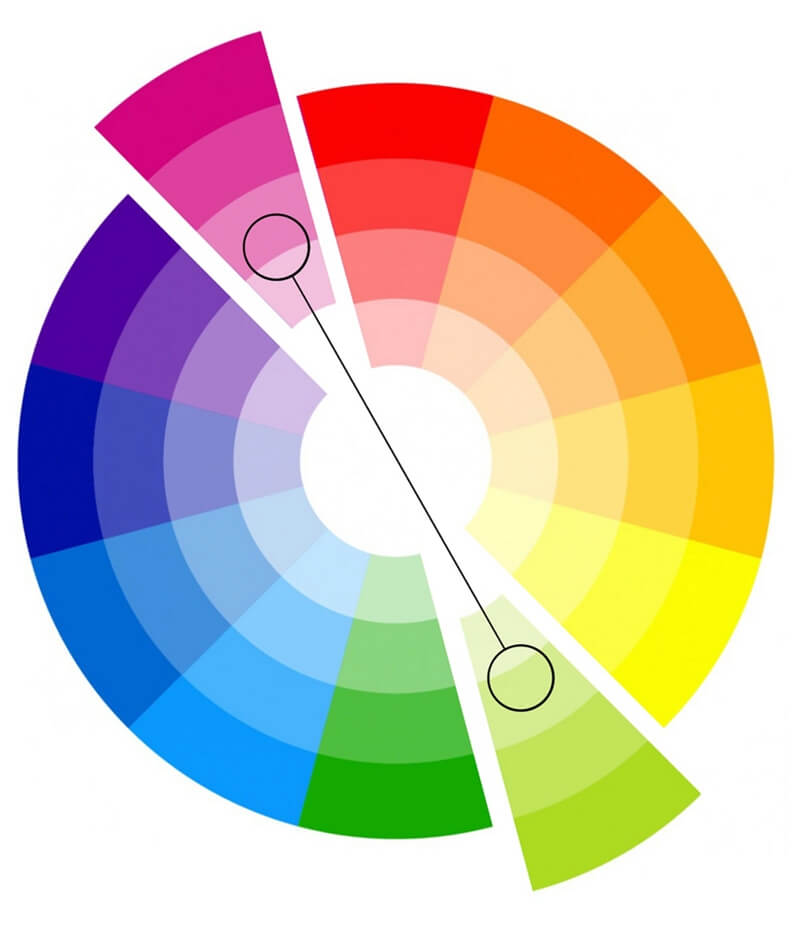 2. Monochrome Combinations
A monochrome color combination is made up of a color scheme that is comprised of variations of one color. You can understand that this type of combination starts with a single hue, varying from tints, shades, and tones of the chosen hue. Monochrome colors are easy to find on the color wheel, which has the ability to avoid visual distraction.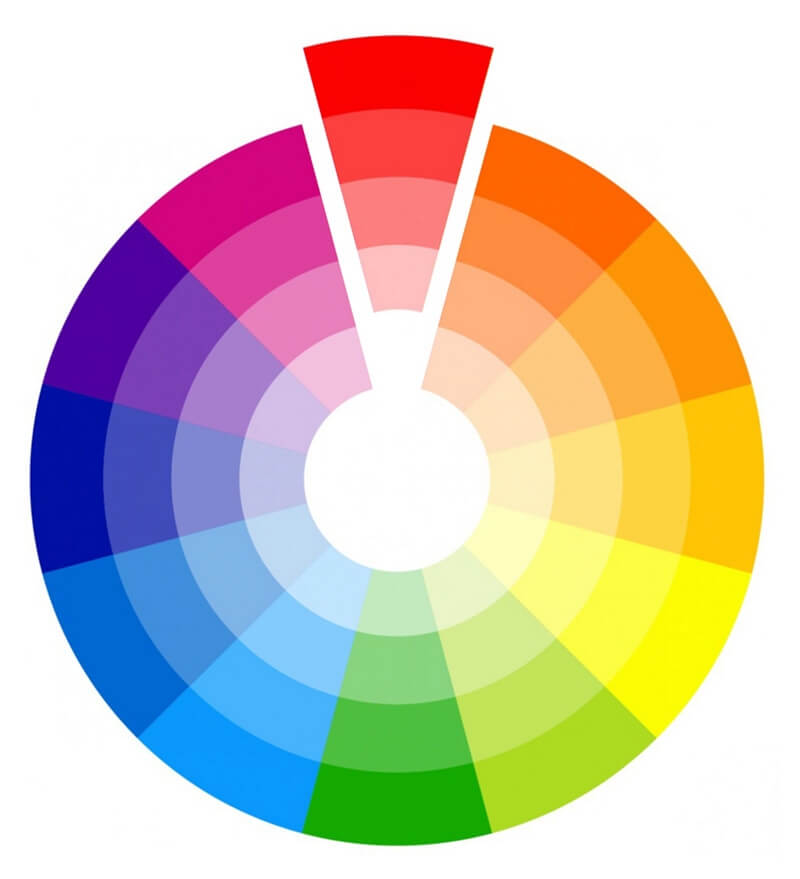 3. Analogous Combinations
Analogous is defined as similar, so analogous colors are the colors that are very similar to each other. Analogous colors are next to each other on a color wheel, which is usually combined with three colors, but it can go up to four or five colors as well, that's no problem. A logo designed with analogous colors is visually harmonious and pleasing.
Examples of analogous combinations:
Yellow, yellow-green, green.
Violet, red-violet, and red.
Red, red-orange, orange.
Blue, blue-violet, violet.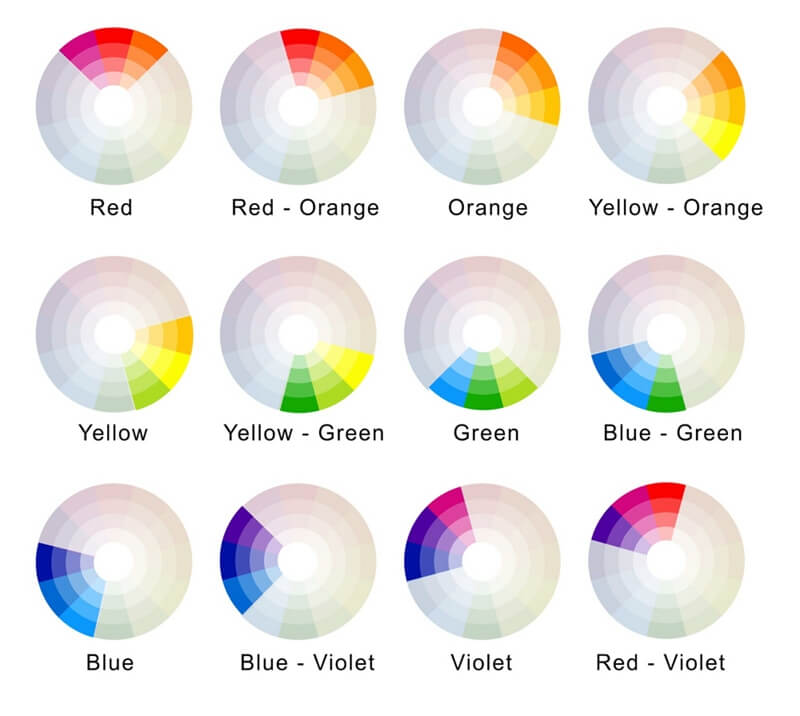 4. Triadic Combinations
A triadic color scheme is formed by a triangle relationship. On the color wheel, the three colors that are evenly spaced on a triangle shape are able to combine together. Triad colors in such a scheme can stimulate a vibrant emotion.
Examples of triadic combinations:
Red, yellow, and blue.
Purple, green, and orange.
Blue-purple, red-orange, and yellow-green.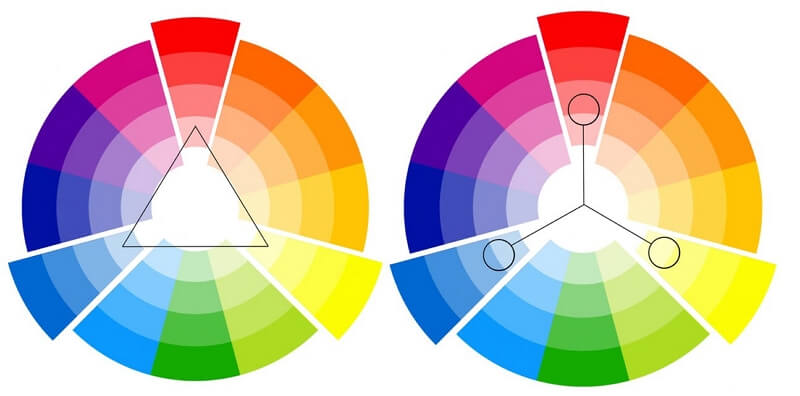 5. Tetradic Combinations
If we choose a triadic colors combination based on a stable triangle shape, then finding out tetradic colors is done by drawing a square on the color wheel. Hence, the tetradic combinations involve four colors that are equidistant apart. The four colors on the corner of the square are the colors you'll finally use in a logo design. Tetradic color combinations can be more vibrant and bold than the triadic colors somehow, but you should take it more carefully because improper use can result in an overwhelming effect.
Examples of tetradic combinations:
Red, green, blue-purple, and yellow-orange.
Yellow, purple, blue-green, and red-orange.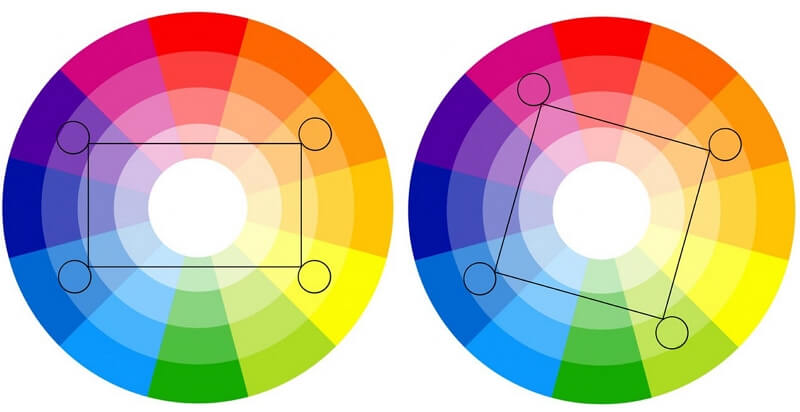 How to Make a Brand Logo Combined with Perfect Colors
EaseUS Logo Maker is an online free logo maker creator for customers who don't have any design skills but trying to make their own unique business and brand logos. The EaseUS logo maker is based on free logo templates from professional designers for all walks of life's use, such as Youtube, Facebook, Twitter, Discord, Twitch, music, food, card, fashion, sports, and typically every industry which needs a logo to represent its vision, idea & service.
With EaseUS logo maker online software, you can filter a logo template according to the category it provides, or simply search a keyword to match a logo template. For example, search "pet", all the logo templates related to pets like a dog, panda, bear, bird, and lion will appear. Once you find the one you like, click Customize to start editing your own logo! 
Since we've understood the color combinations skills that can greatly help us make a harmonious, conspicuous and exclusive logo of yours, just nail down a primary color like red, black, blue, purple, or green, and then apply any one of color combination rules on a color wheel to finalize your own logo in minutes! You can find all colors in the color circle in the EaseUS Logo Maker editor. So, just explore the mystery of making impressive logos with colors!