What's Minimalist Logo Design?
Do you know the standards for designing a minimalist logo? It doesn't matter if you don't know. We've come up with a few widely adopted yet helpful minimalist logo design techniques here. Anyone who follows us can be a minimalist logo designer.
Let's take a look at Nike's logo first. It is simple, vivid, and straightforward, and you can hardly find people who cannot recognize it and remember it. The iconic Swoosh logo successfully applies the minimalist logo design idea, and when we see the logo, we know it represents the Nike brand and the company name.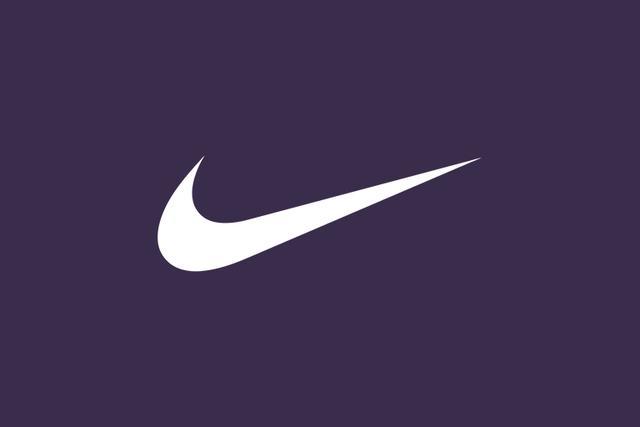 In 2021 and 2022, the "minimalist" application is becoming the major logo design trend. From brand to logo, from APP to website design, minimalist logos are almost everywhere. So if you are conceiving a brand logo, whether it is games, beauty, mother and baby, photography, or food industry, you can follow minimalist logo design techniques and use elements that meet the characteristics of the industry to integrate into your logo.
6 Must-Have Skills to Create Minimalist Logo
Next, the six logo design skills we will talk about can hopefully inspire you and help you get a logo that uses the minimalist concept.
1. Use black and white tones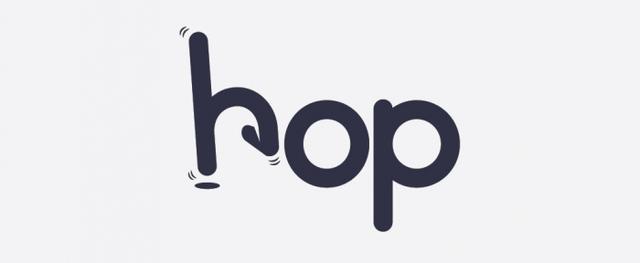 One of the essences of minimalist logo design is combining black and white tones. The combination of black and white is the most appropriate starting point for any logo design for beginners. When the shape or appearance of the logo comes out, consider using a more reasonable color scheme. Usually, if a black-white logo is out of expectation, I'm afraid that it cannot be the minimalist style even if you change to other color schemes.
The logo design in the black and white color scheme will make the overall frame and shape more prominent. After this part is done, you can start adding favored colors, gradients, or textures to make the concept conveyed by the logo more solid and complete.
Related blog: Best Logo Color Combinations 2022 to Inspire Logo Design
2. Try meandering curves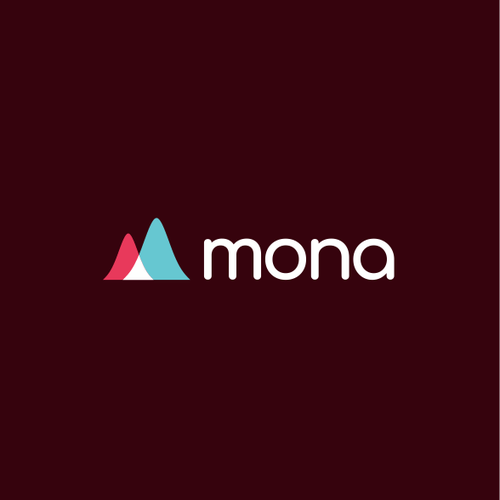 More and more designers are beginning to experiment with whimsical design elements. It would be a good choice if the unrestrained ideas can be turned into meandering curves to build a unique logo.
Like a signature, whether it is a curved handwriting or a converging curve, it can become an iconic symbol of a person and a brand. If the full name of the brand is too long, a customized curved logo combined with specific letters or words can be used as the unique logo of the brand to help users remember. Whether it is a spiral structure or a free and unrestrained line, it can play a role. What matters is your thoughts and ideas.
The most significant advantage of this design method is incorporating your hand-painted work or other digital designs into it. The hand-painted or illustration-style design will give the logo a more artistic atmosphere. When combined with elements such as photos, pictures, textures, and backgrounds, the effect is pronounced. Hence, the design approach of meandering curves has become a choice of many brands.
3. Create a text logo/Wordmark logo
*Get inspiration from text logo ideas and online text logo maker.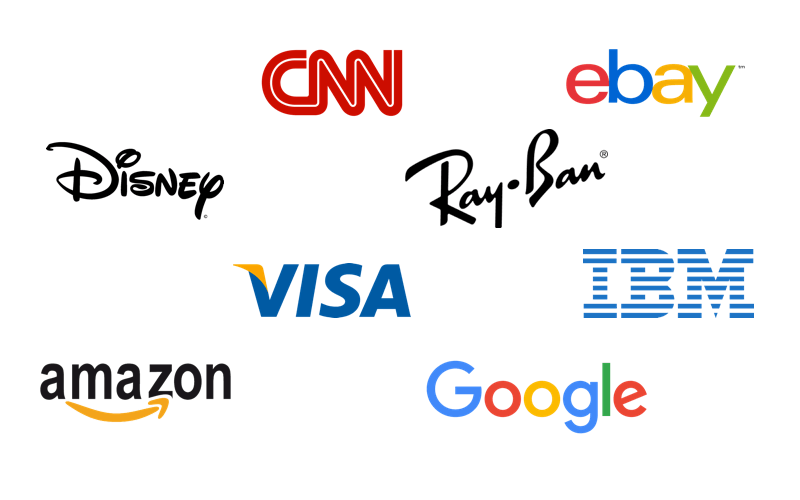 If your product or brand has no other connotation and extension except the name, you might as well focus on the word itself and create a text logo with a unique style.
Chinese fonts have rich styles, while English fonts with strong geometric styles are more diverse. Stylish, retro, weird, twisted or maverick, English fonts have a wide range of personalities and choices, but if you are willing to invest time in this, you can find styles and characters that meet your needs. When you find a font with a unique flavor, add the right design and adjustment, it will have more lasting vitality and value.
Such wordmark logo designs show little relevance to the popular design trends that come and go. Instead, it has a wide range of applicability to any brand, application, or product logo.
4. A little retro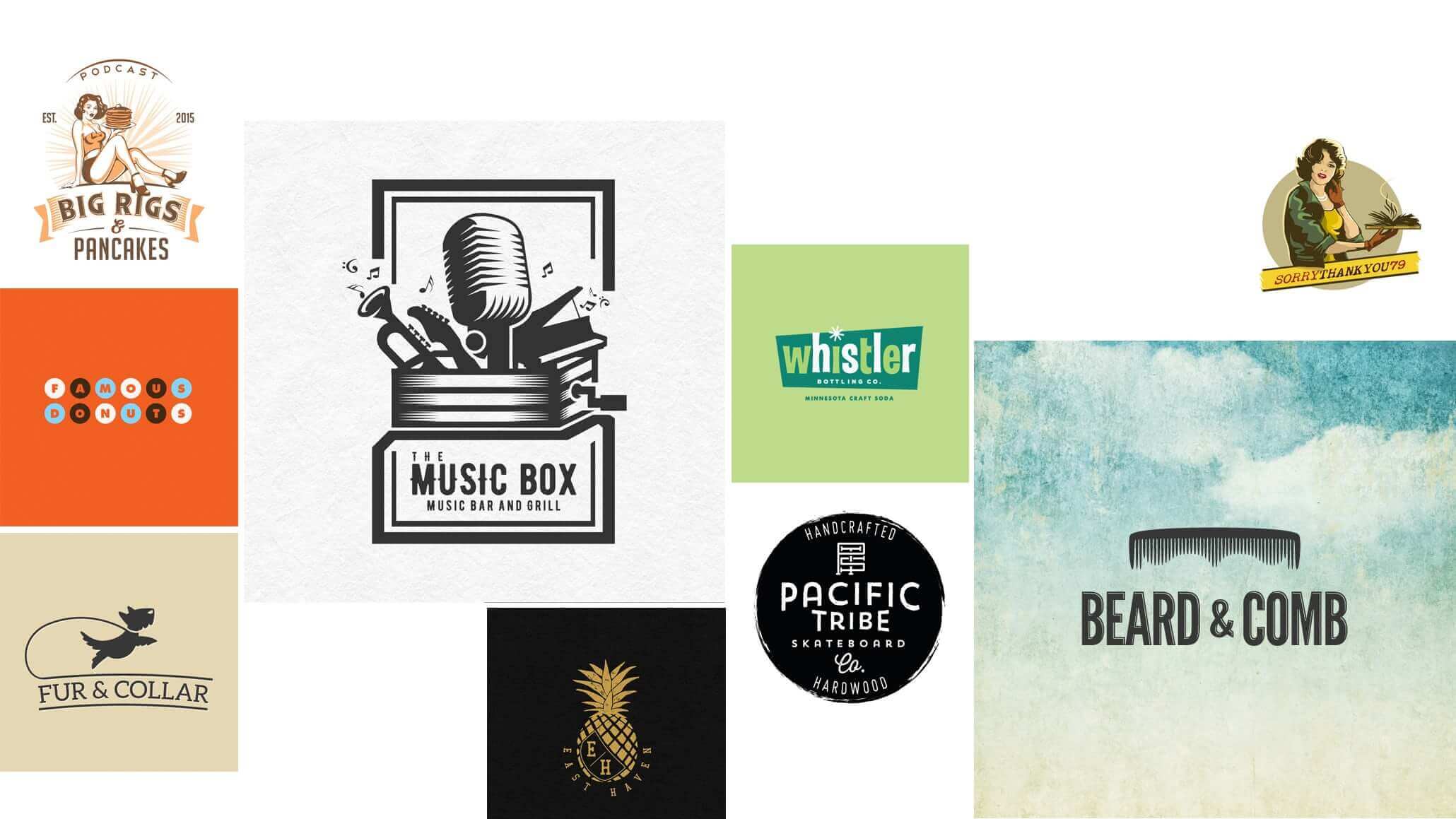 It is worth mentioning that minimalist design style is not a new thing. It has appeared for a long time. In a sense, it is a part of the retro element itself. If you add some retro elements when designing a logo, you will find that retro and minimalism have a natural fit in a sense.
The retro minimalist style uses simple fonts and clean lines, such as circular structures and text around the edges. Thin lines and strokes are the most common features of this type of logo design.
If you add a slightly retro color scheme, such as the head office full of 80s style or the bold and escaped neon color scheme, the texture of the whole design will become more evident. The advantage of the retro minimalist style is that you can select the concept and draw nutrients from the creation of different eras. If you have good craftsmanship, it is even encouraged to use the design style of more than 100 years ago!
5. Focus on geometry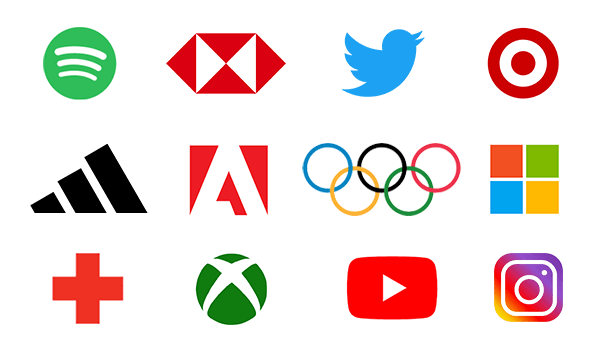 Geometric figures are inherently recognizable. Therefore, when designing a logo, you can start with the most basic circles, triangles, and rectangles. Then, choose one or several graphics as the basis.
Geometric figures are not only the basis for constructing a logo, but also an essential means of conveying information and communicating with users:
Circle/ring: The ring is typical without a beginning and end, which contains the meaning of the movement. Rings and circles are often associated with women, with connotations of love, energy, and power, and they are often endowed with meanings of infinity and harmony.
Square: It is the most common shape, and it often gives meanings of equality and regularity. It is synonymous with stability and trust, but at the same time, it's recognized as bland and mediocre because of its ubiquity.
Triangle: The triangle mainly conveys the meaning of stability, power and energy, but it also has the emotional characteristics of conflict, tension and unease, but this is usually how people feel when the point of the triangle is pointing down.
Cross: The cross symbolizes religion. Meanwhile, it has meanings of health, hope, and balance.
6. Don't over-beautify
This is probably the most critical piece of advice we can give you so far. When we design a minimalist logo, don't over-beautify it.
There are many ways to create a minimalistic and creative logo. But when you start preparing to beautify it, that minimalist aesthetic is ruined. In the design process, we would want you to take the exact opposite method: after completing the basic design, you have to constantly compare the sketches and continuously try to extract more elements from it to achieve the goal of "minimalism."
It would help if you tried to design from a flat line of thought, creating a design that is clear at a glance, simple and intuitive without redundant information. Someone once suggested to me: "An effortless design should be a design that can be outlined on the manuscript paper. If you can keep the pen on the paper during the design process, such a design should be real [Simple]."
While the advice doesn't always work, it's a good start. Even just borrowing this idea to streamline the design can be pretty effective.
Closing Words
The minimalist design style has lasting vitality. To a large extent, excellent minimalist design has eternal design aesthetics. Therefore, it can continue influencing users, which has prompted many brands to use this style unchanged for decades—the same logo as Nike.
A simple logo is undoubtedly easier to remember, and a straightforward design makes it easier to form an emotional connection with users. However, a good logo that can stand the test of time naturally takes time to polish.
EaseUS online logo maker has a wide selection of beautiful logo templates available to use. Whether a minimalist wordmark style, an emblem logo style or a complicated images one are all made ready to customize with different colors, fonts and backgrounds.