Are you looking for a way to make your logo stand out? Logo fonts can help you do that. You have come to the right place if you search for the best cursive font for your latest design. Whatever type of cursive font you want, whether it's chic, cute, or customized handwriting, follow this advice. We've chosen some of the most popular scripts that are available for a variety of industries.
What Is A Cursive Logo Fonts
Here's how one of today's most popular fonts came to be. A cursive font, aka script or collaborative writing, is elegant, unique, and classic and resembles natural handwriting. This font will fit your needs if you're a beginner. You can use cursive fonts for various industries, including art, fashion, business, and more. Most people use these creative fonts for diplomas, events, invitations, or documents.
Is Cursive Good for Logos
If a brand wants to convey an exciting image or concept, cursive fonts are more flexible than traditional serif or sans serif fonts.
As far as logos go, let's look at those famous brands with cursive logos, like Coca-Cola, Harrods, Ford, Disney, Barbie, Skype, Kellogg's, etc.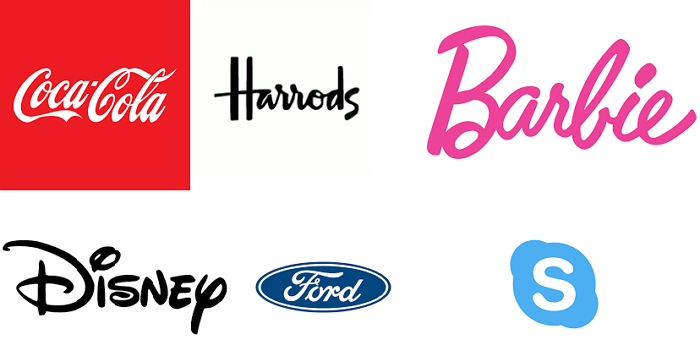 Here are some tips about how to create an icon that resonates with your customers before you start your logo creation. Despite picking handpicked fonts, the brand will be overlooked if these coral elements are not present.
One- Logos with images and texts: An image and text logo needs to prioritize images and text on layout, decide which component is the main body, and ensure that the fonts or image are the main focus.
Two - Logos with text only: Be sure to distinguish the important and unimportant text. It's better to delete the unnecessary letter if the words turn too long.
Short words are better.
The text should be clear.
What Are the Best Cursive Font for Logos
Our team sifts through thousands of images on the website to pick the best fonts for logos and leaves 21 choices below. So go straight by these links.
Modern and Elegant Cursive Fonts
The elegant script font is one of the highlights of cursive! Spiral letters, visual contrast, and a variety of line combinations. Use an elegant font to state your logo, but be careful not to use long words.
Arayara Script is a modern and elegant font script designed in 2019 for both personal and business use, such as your company logo, branding, flyers, greetings, invitations, book covers, quotes, and more.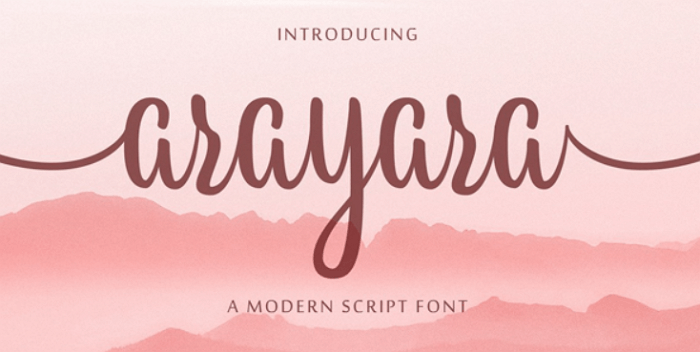 2. Buttermilk 
Buttermilk, elegant and cute as its name suggests, is a modern script font. You can use it to create stunning logos. In terms of industry application, this font can be used in the food industry, such as cafe logos, handmade workshop logos, etc.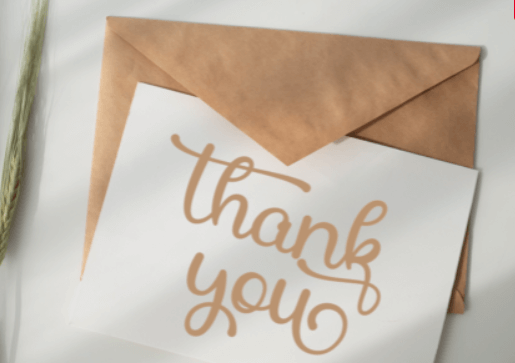 3. Mikado
It's a casual, friendly font, and if you're looking for a font that expresses pleasure, try this one. It pairs straight letters, so if you want a clear font that's not rigid, try it. This font is evident on both logos and printed documents. Suitable for games, food, service, or advertising.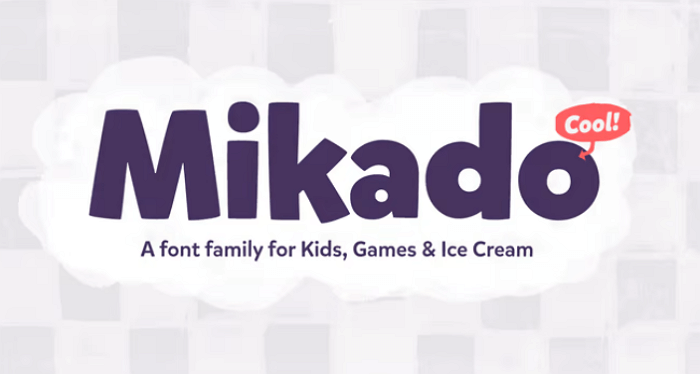 4. Relation
Check this fresh and modern style. This font provides two different types - bold and regular.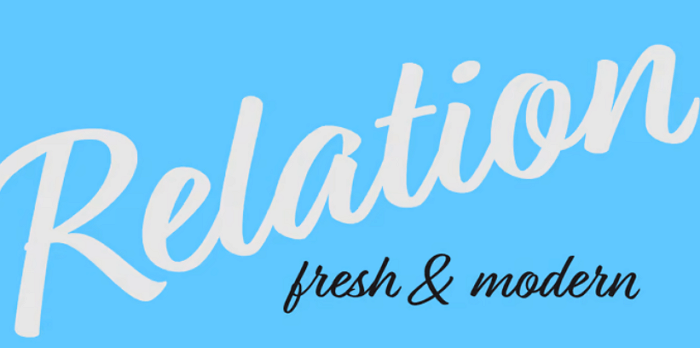 Chic and Brush Cursive Font
Chic and brush cursive typeface has a relaxed style like it's written at random but not simple. It's remarkable to use sharp lines in unexpected combinations to express the idea you want to convey.
1. Matauro
Matauro means "sun" and comes from the Aceh language, part of Indonesia. This font looks vibrant, accessible, and relaxed. You can use it for creative typography.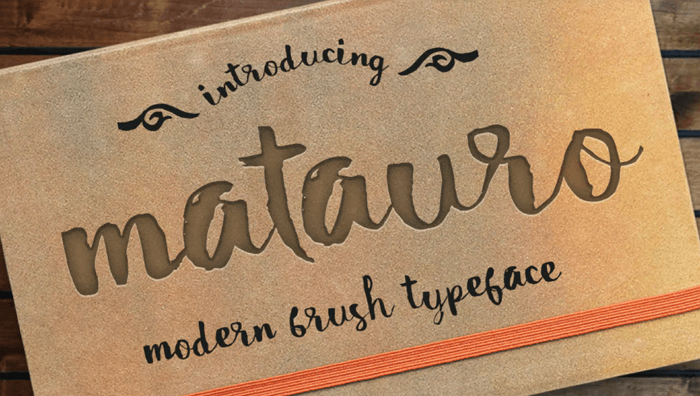 2. Traveller
This font has a brush-painted look, with the concept of travel and adventure, cool style, clean lines. It can be used to create cool style logos, packaging, blog cover, etc.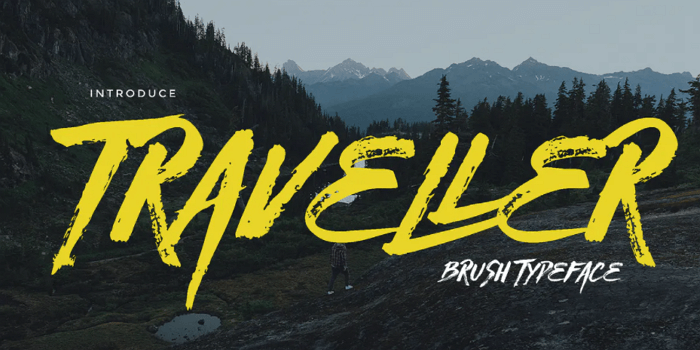 3. Hutson Font
A skilled technique created this typeface; Hutson is a brush typeface with unexaggerated lines that make it look very delicate. However, its soft shape makes this font suitable for all your projects.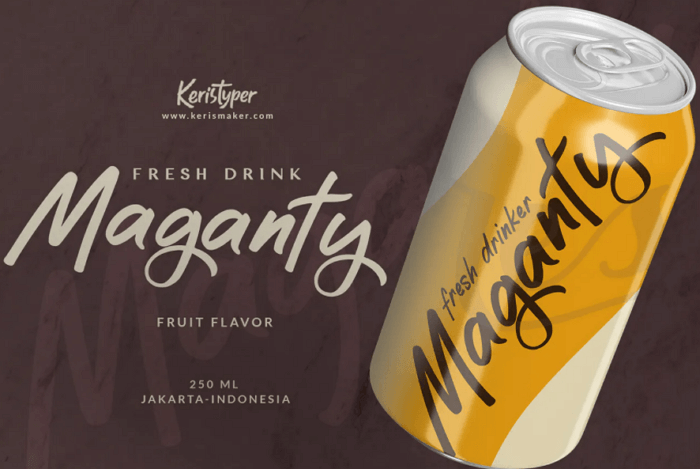 4. Dirty Brush
DIRTY BRUSH provides a fresh urban feel, with attractive curves that ensure your fonts attract users at first sight. As versatile as other popular cursive fonts, it is suitable for logo design, brand image, handwritten quotes, product packaging, merchandise, and social media.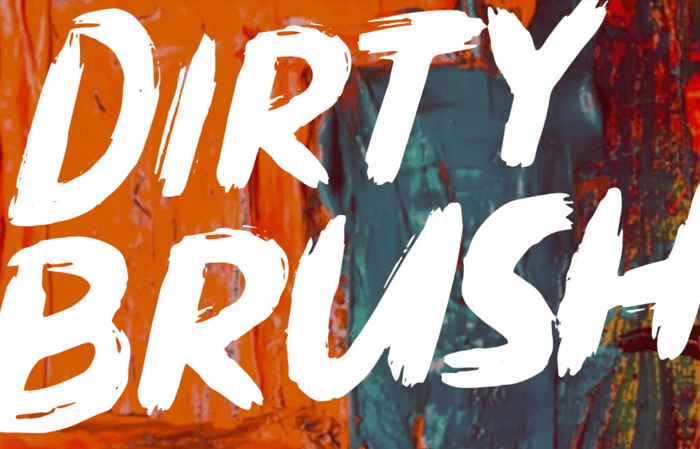 5. Arsilon
Arsilon is modern typography with underlining, handmade, and suitable for use in designer brands and fashion industries such as clothing and posters. Textured lines make your design more attractive.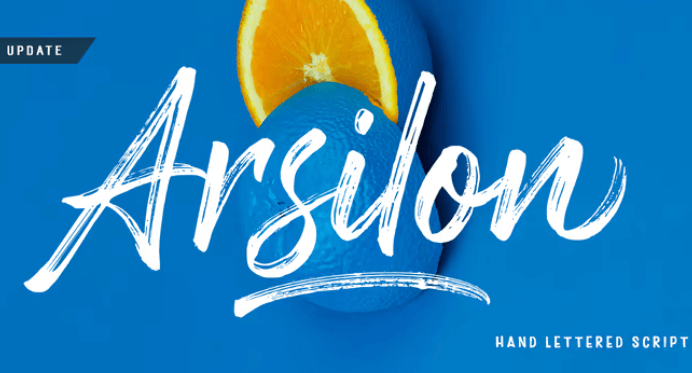 6. Banaue Handwritten Brush Font
Banaue comes from a place in the Philippines. The overall font looks restrained with no extra lines. If you need a natural and straightforward font, try this one.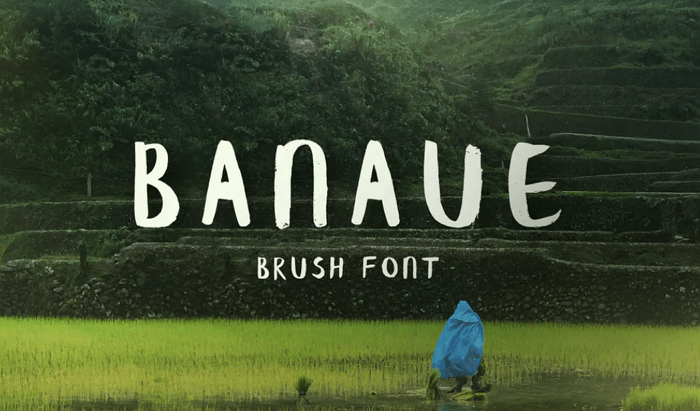 Retro Cursive Font
Retro cursive fonts have a unique ability to bring style back to the past in an instant, and if you're inclined to go nostalgic, here are a few fonts to look at.
Inspired by National Park Service, Mini Press published this quirky and retro-style font. As it said, "It was designed to capture the timeless nostalgia of national park signs in a digital typeface", its natural style is appealing. Great for retro-style logo designs.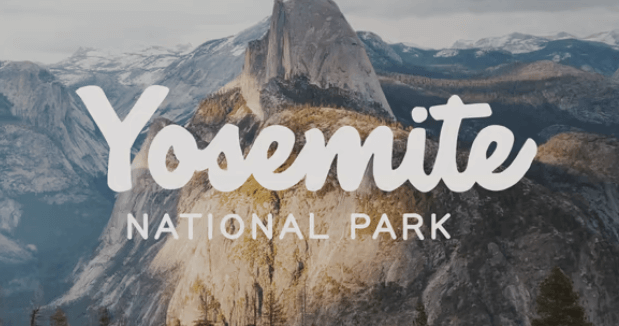 2. Hanley Pro
Another retro style font, Hanley Pro, is quaint but not very formal. This font series shows the author's preference for tall, slim fonts. The whole has a delicate frame. You can see my irregular lines, but just right, give a lively feeling, and very clean. A variety of industries can use this font for creating vintage logos.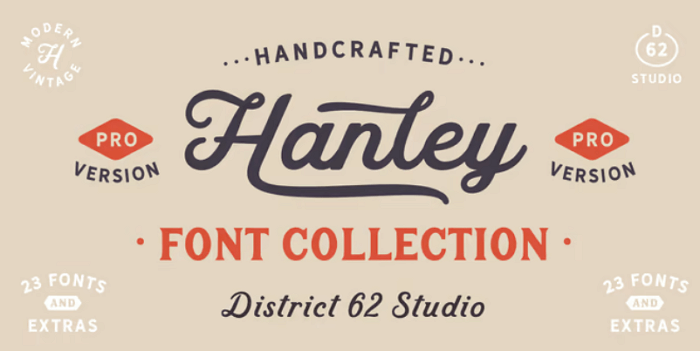 Entirely created by original handwriting, Garlicha has an elegant font style. If you are looking for a sleek and retro style, this font is realistic and good-looking. The moment I saw the letters, I felt a gentle sensation.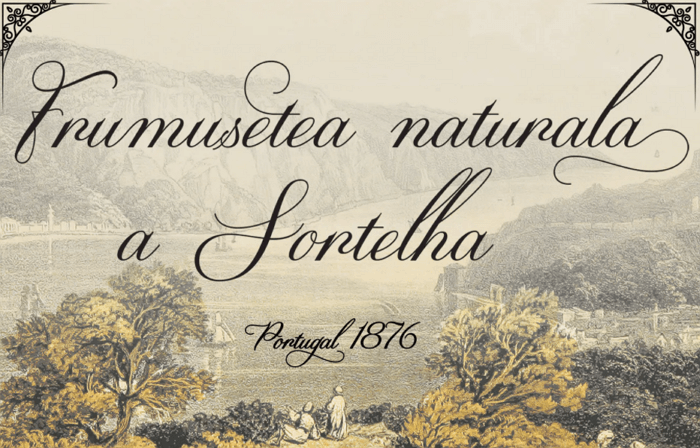 4. Bilestone
The Bilestone has a retro feel and is suitable for any bar, coffee shop, baseball sign, etc., that has an ancient era feel. In addition, you can also use it on product names, packages, and labels.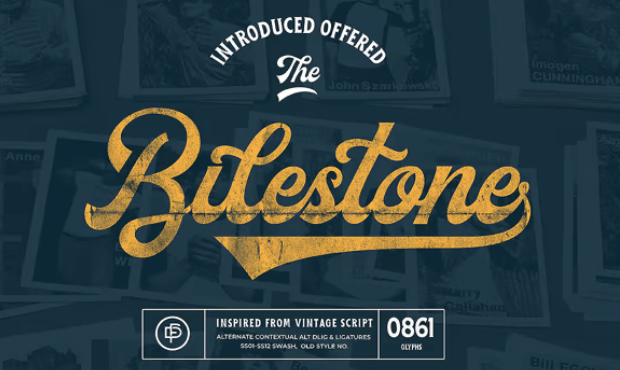 Add retro font style to create brand logos, invitations, greeting cards, etc.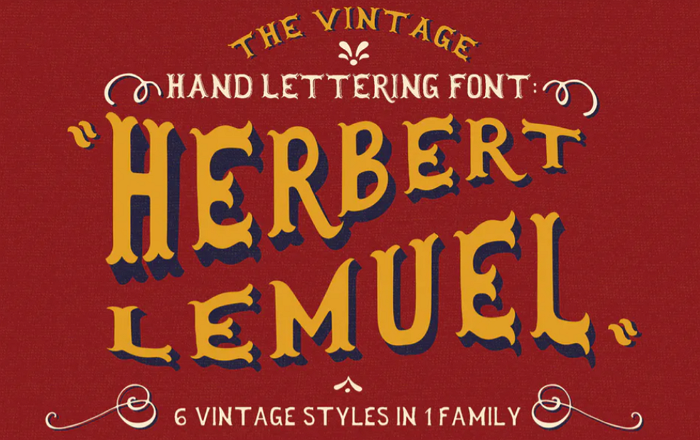 Hand-Written Cursive Font
Like actual handwriting, this style of writing comes in many forms.
1. Allure
Designed by Rob Leuschke, the Allura Regular is made up of random characters that look simple, clean, handwritten, and easy to read. The overall design looks soft and formal, which can be used for film cover design and advertising design.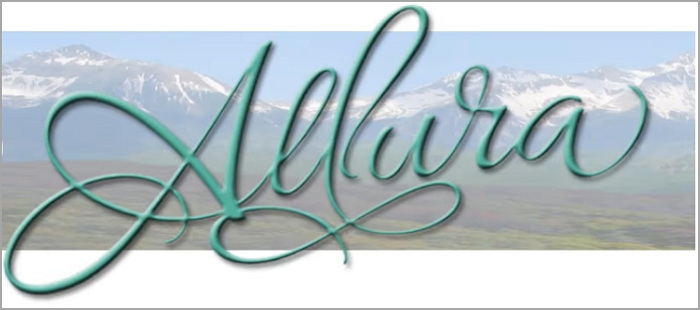 2. Farmhouse
In a chic style, Farmhouse is worth trying handwritten font for logo design. Whether you are finding a font for social media (Instagram or YouTube), it is great to differentiate your brand.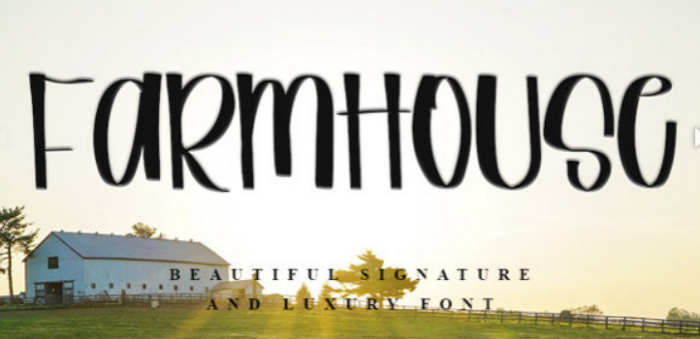 3. Challum Font
Designed on March 3, 2021, Challum, in bold handwriting, reads chic, energetic, and a little nostalgic.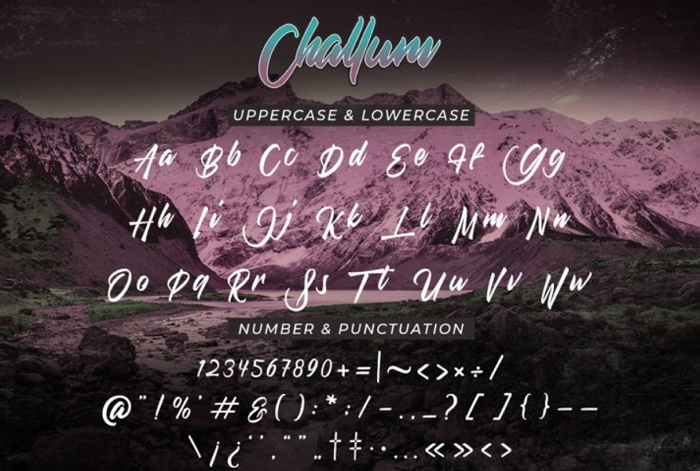 Take a look at this cute handwritten script font! Supported in over 100 languages, you can make fun logos with this font. Clean strokes and diverse fonts give you creative inspiration. Besides, the logo can also be used on social media platforms like Instagram and as movie and book titles in the healing and funny direction.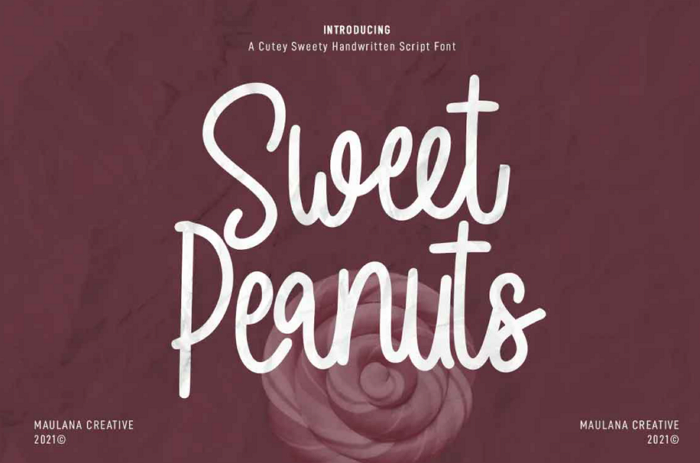 Rational Mood shows as a handwritten, natural style.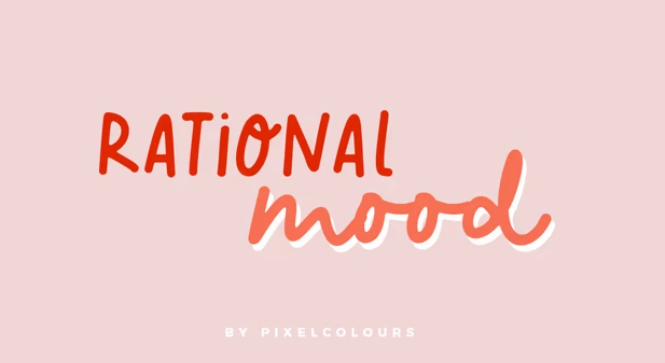 The Mysterious Forest is composed of the script and capital letters, written in a single stroke of smooth ink. The author designed the font clean enough and without sharp edges. Use uppercase and lowercase letters.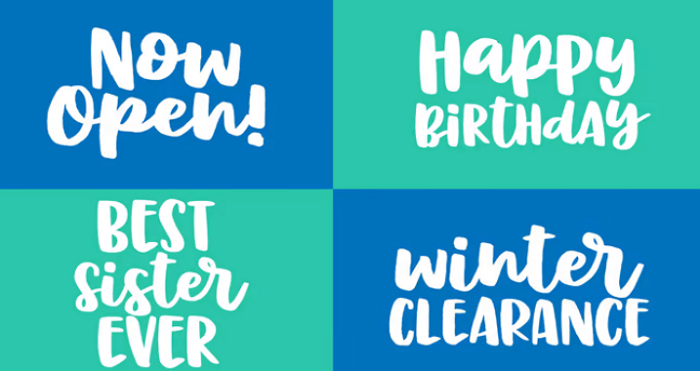 How to Make a Script or Cursive Font
Now you've collected these 20+ cursive fonts, from modern to nostalgia, then you can start to create your logos.
Note: The font styles listed above are not set in stone. Selecting the font is part of the logo design, and the final result requires the help of various elements, such as typography, color, layout, etc. So first, choose a cursive font that suits your brand.
LogoMaker, unveiled by EaseUS, lists a bunch of cursive fonts to create your logo. Named the Artistic and Classic column, it will give your new exercise. First, take a look at these cursive fonts. Then, when you open the LogoMaker, go direct to the Text section if you want to make a logo with a font. If you're going to combine the templates with cursive typeface, select the template first, then pick your fonts suited to your brand.
Chic and modern style:
The green color is a good choice for food or health industries. You can easily change the color or size and add any other images (like leaves).

Retro style:
Many retro typefaces featured intricate lace patterns and colors that were very different from those used in modern times.

Elegant Font:

Handwriting:
Here we just listed five fonts on the cursive field. Welcome to taste more on this logo generator. Remember, no matter what cursive style you want to choose, make sure your letters look straightforward to read.

Have A Fresh Taste with Cursive Fonts!
Cursive fonts are different from the traditional sans serif world. If you want to make your logo more stand out, keep in mind that the basic information of how to add style:
Cursive and script logos have a variety of styles. Choose the one that meets your need.
Better to use short words.
Add a short phrase to your logo.
Every line can express your brand. Cursive and script font is a unique expression. Use several styles to find the right font to convey your concept. A great font can inspire more creative ideas. Hopefully, this guide will give you some ideas. Thanks!