Many designers always don't know how to start when they receive the logo design request, and they often waste a lot of time and energy. Today, I found a few examples to help you broaden your mind. Before you look through these examples, learn about what makes a logo stand out among these designs.
What Makes a Good Logo?
What are the important elements that make a logo good and impressive? They are the designer's creativity, the company's competition, the color, pattern, and more. The world's best logos seem to have these four elements in common: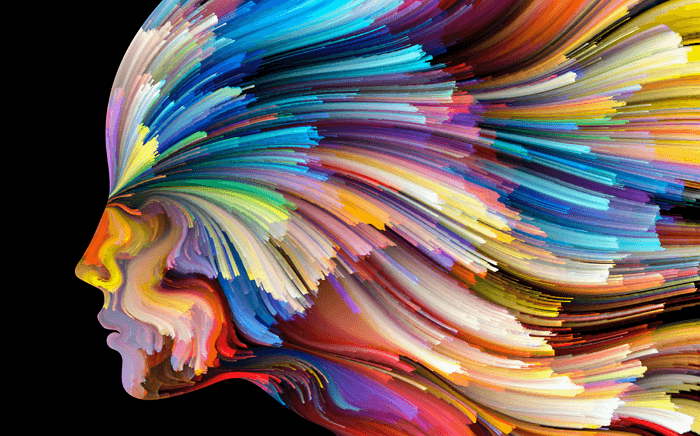 Relevance
The most important thing great logos share is that these logos are relevant to the markets their companies target. The logo represents the company or brand's personality and identity. You can use the color or pattern creatively to trigger different emotions and show your brand's concept to customers.
But this doesn't mean that your logo needs to literally represent the brand; however, some kind of disconnect is often helpful and stimulating. Take Nike, for example. The "swoosh" icon evokes the feeling of movement and speed, which is related to a sportswear brand.
Simplicity
Have you ever thought about this: the most impactful and successful logos in history are surprisingly simple. From Nike's swoosh to Apple's eponymous design, a simple logo design allows for easy recognition. The logo can be versatile and memorable. That is to say, good logos feature something unique without being overdrawn.
Usually, the simple logo pays more attention to highlighting the most important parts of a brand's personality with limited real estate. And the colors, fonts, and distilling ideas are the most important things for a simple and meaningful logo.
Memorability
Another key aspect of a good logo is that it is memorable ever since the first time you see it. You want customers to not only notice your logo but also to remember it long after. Then, you need to find the positive association to the product or service that comes to mind.
The most notable and memorable logos like McDonald's, Coca-Cola, and Apple are simple, direct and clearly represent the brand. You need to stay true to your brand values and design a logo that effectively communicates who you are. Then, create a connection with a consumer and generate interest in your brand. If the consumers can easily recall your logo and brand, this logo could be a successful one.
Versatile
Last, but certainly not least, an effective logo should be able to work across a variety of mediums and applications. You can not only use this logo online but also expose your brand to the world.
For this reason, a logo should be designed in vector format, to ensure that it can be scaled to any size. Also, the logo should be able to work both in horizontal and vertical formats. Before you design logos, check these tips:
Where do you want to print this logo?
What's the color of the background?
What's the color of the logo itself?
On a design level, keeping the clutter to a minimum and opting for a simple design will instantly make your logo more versatile. Say no to too many lines, elements, or colors.
5 Examples of Great Logo Design in the World
If you don't understand these elements, you can check the examples below. Here are examples of great logos all around the world.
1. Apple - The Bite
Apple is the world's largest company. It specializes in consumer electronics, computer software, and online services. But the logo has survived major changes at the company, including periods of abject commercial failure in the 1990s and the world-beating success of recent years.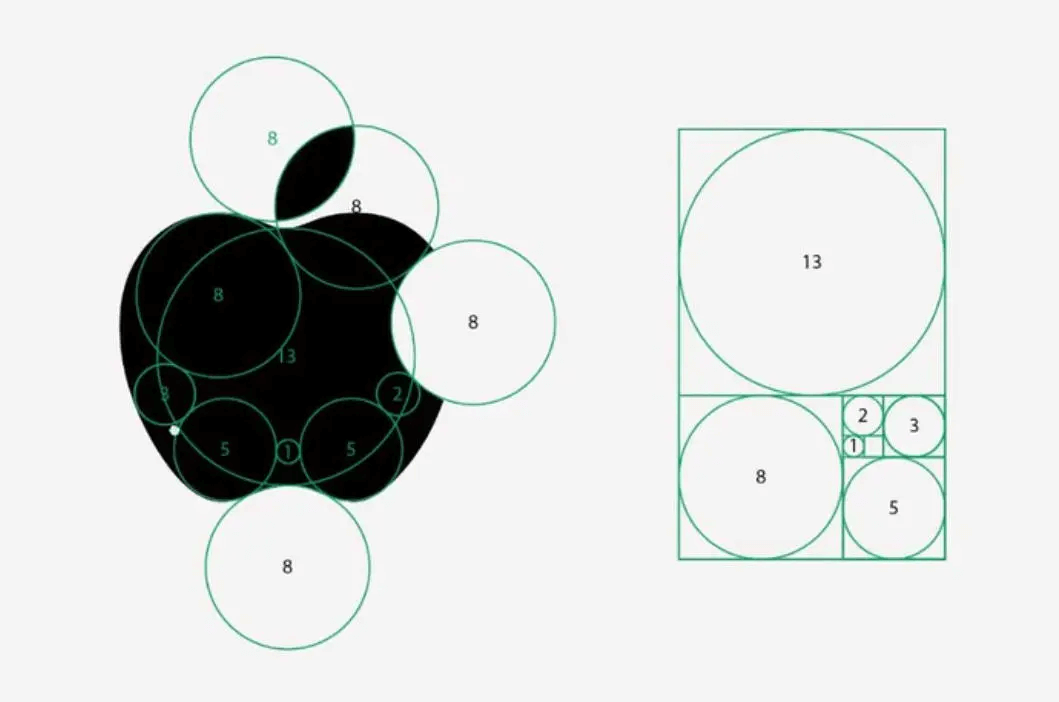 Designed: 1977
Designer: Rob Janoff
Years in use: 1977 to present
2. Starbucks - The Mermaid
As the world's largest coffeehouse chain, Starbucks is well-known to all of us. The double-tailed mermaid appears to be a reference to an Italian medieval character Starbucks has claimed as "Norse". Since then it has had a couple more iterations, the most recent of which in 2011 stripped away the text and just left the circular logo graphic.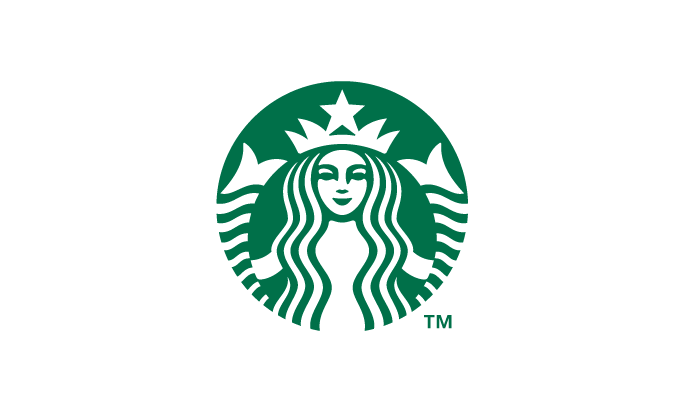 Designed: 1987
Designer: Various
Years in use: 1987 to present
3. McDonald - The Golden Arches
The iconic golden arches in the shape of an "m" were inspired by the architectural arches that structured the first McDonald's restaurants. Then, it was developed by various hands over the following two decades. The current version has been used for over fifty years!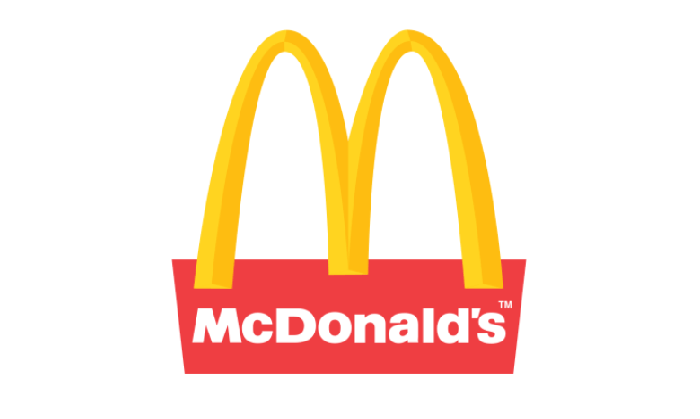 Designed: 1952-1968
Designer: Stanley Clark Meston and others
Years in use: 1968 to present
4. Nike - The Swoosh
The swoosh is one of the most recognizable brand logos in the world. It was created by Carolyn Davidson, who was a student at Portland State University in 1971. The main idea of the logo is movement.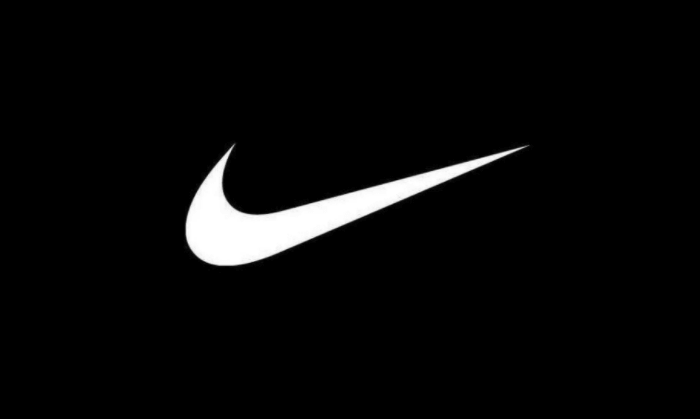 Designed: 1971
Designer: Carolyn Davidson
Years in use: 1971 to present
5. Coca-Cola - The Script
Almost everyone knows about Coca-Cola. It has one of the oldest logos still in use. On 8 May 1886, Dr. John S Pemberton nailed the formula, but it was his bookkeeper who came up with the name "Coca-Cola". Then, he designed the world-famous Coca-Cola script logo.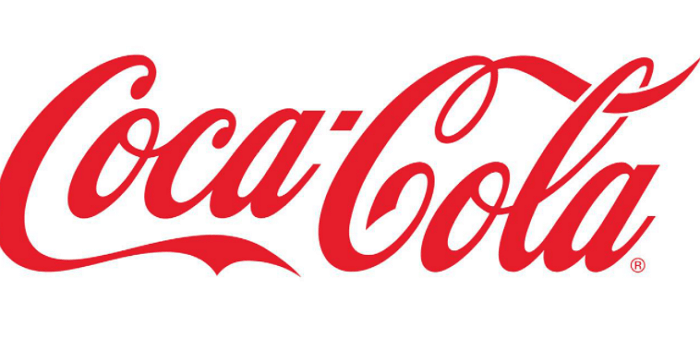 Designed: 1886
Designer: Frank Mason Robinson
Years in use: 1886 to present
After getting things about the famous logos, you can get your own inspiration. Below you'll find some suggestions of places you can look for logo design inspiration. Read on to get logo design inspiration for your brand.
Top 10 Websites for Logo Inspiration
Here are 10 websites that can help you succeed on your journey to the perfect brand identity.
1 - Dribble
Dribbble is one of the most popular platforms for design ideas. You can share, see, and comment on logo design ideas.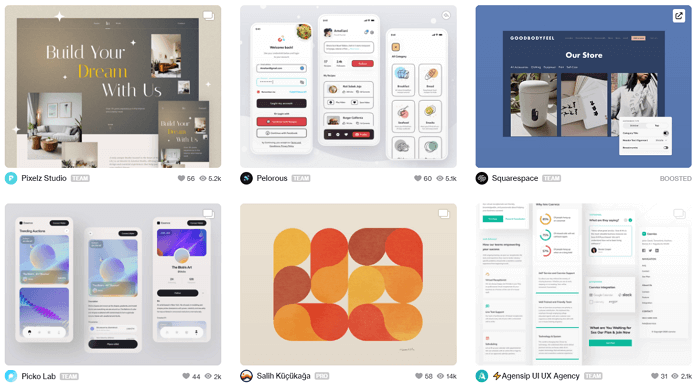 2 - Behance
Behance is an online gallery for designers. It has rich design projects including a wide variety of high-quality, creative logos. If you want to get logo design inspiration, this is a nice choice.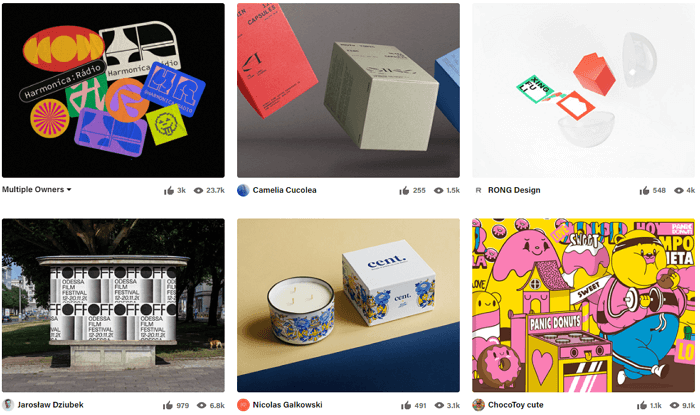 3 - EaseUS Logo Maker
If you are a beginner, EaseUS Logo Maker is a nice choice. It provides dozens of logo templates, pictures, fonts, and colors to satisfy your needs. Besides, it can match your company's branding strategy and personality perfectly. Try it for free!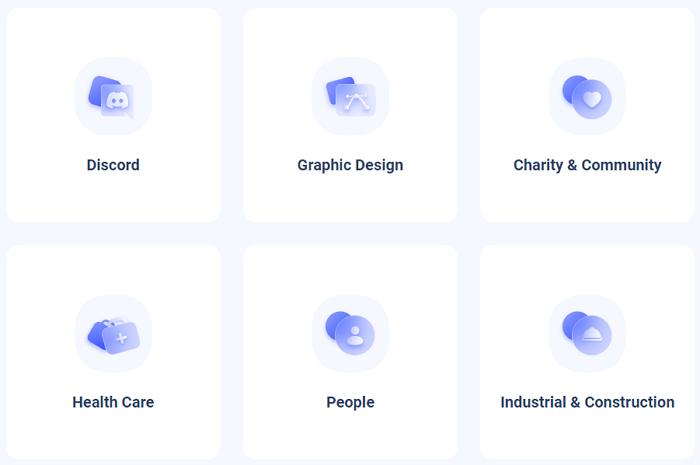 4 - Logopond
Logopond has a large number of design cases (it is said that nearly 200,000). What's more, you can gain a collection of logo design inspirations with high quality and detailed information.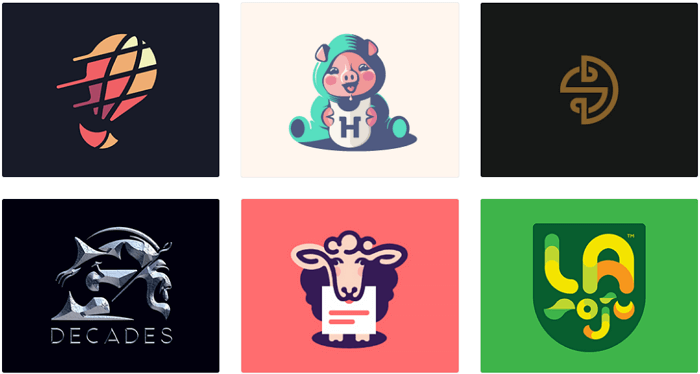 5 - LogoMoose
The LogoMoose is a logo inspiration and design community showcasing logos submitted by professional logo designers. Designers can submit their own logo designs to be showcased and take advantage of the platform's possibilities for critique and feedback.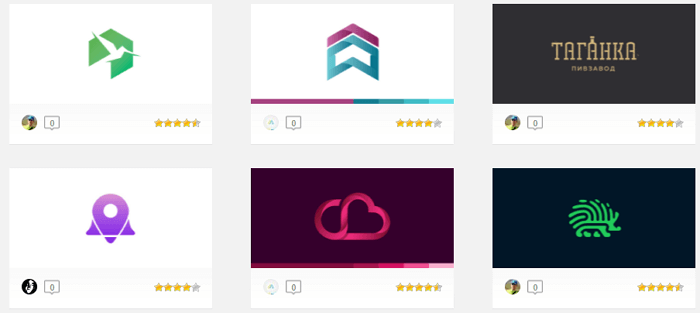 6 - Identity View
The display of Identity View adopts the metro style which makes the examples clear and easy to see. The design cases are ranked by popularity, which allows the viewers to intuitively see the design styles and styles that everyone generally likes. The disadvantage is that there are few introductions and the cases are slightly old.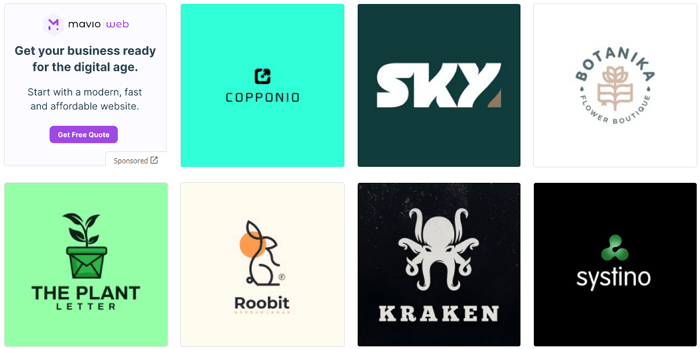 7 - Logo Design Love
What attracted me most is that the design update speed is good. Besides, you can select the cases to see the display of a design in Logo Design Love completely. You can read a detailed story of a logo case. But the collections are in limited amount.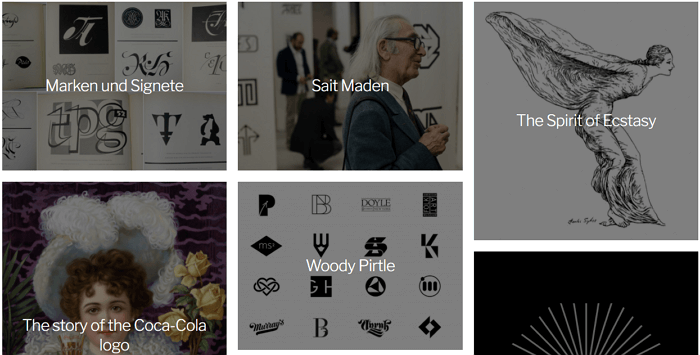 8 - Designspiration
Designspiration is a platform designed to inspire artists and share design ideas, logos included. You can search the cases with specific keywords - for example, pet logos or restaurant logos.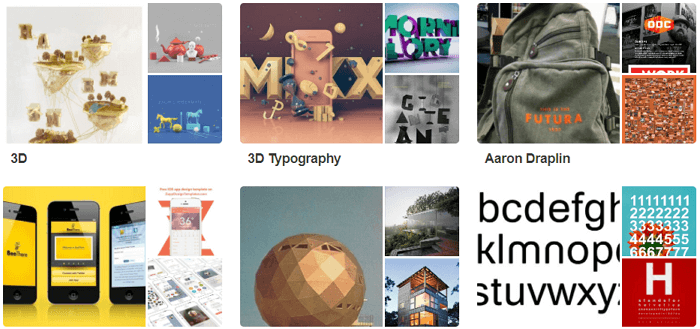 9 - Logolounge
LogoLounge (at the time of writing) offers a whopping 380,011 different logo designs to peruse. It was created for designers to offer an efficient reference library with discussions around related topics. You can also share ideas and concepts with peers and clients. But you need to join the annual paid version if you want to view all the design cases.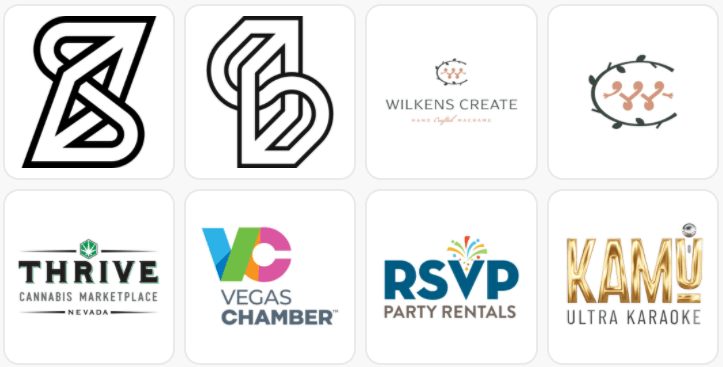 10 - Brands of the World
Brands of the world is a very mature and rich logo design website. The website design case is introduced in detail. Many contents are available for download, which is very convenient. However, the website does not have enough case screening, and the works are uneven, requiring viewers to screen by themselves.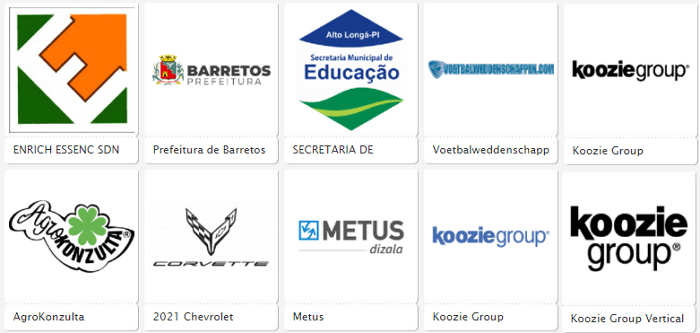 Over to You
Good logos are easy to design if you focus on the qualities that make them effective and look for inspirations from these great websites. By working to produce a timeless yet versatile design, you can establish a strong foundation to build your brand upon.
With a good logo, you can start creating an impactful brand that can catch consumers' eyes while keeping you on their minds for a long time to come. If you want to take the hassle out of designing a logo you can use our logo maker tool - EaseUS Logo Maker.