Applies to: Update and redesign logos for products, services, business and brands.
Complex Level: Easy
Duration: 5 minutes read
Supported OS: Windows 11/10/8.1/8/7/XP/Vista, macOS, and iOS.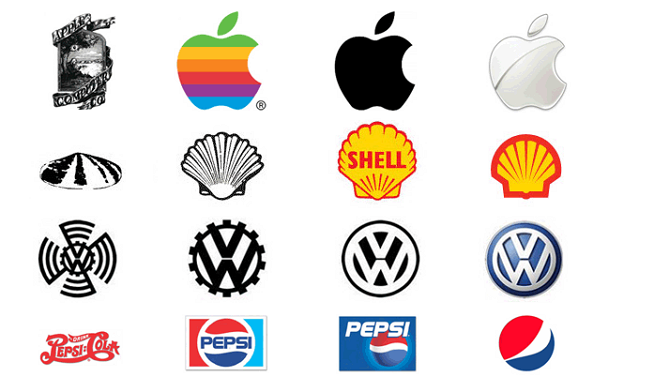 Do you know why those top companies need to update logos year by year? How much does it cost to update a logo? Or, if you own a small shop and want to redesign your logo, how can you do it? This page covers everything you need to know about updating and redesigning logos. EaseUS LogoMaker, with thousands of logo designing examples and its complete logo update and logo designing ideas, are here to help.
Follow and see how and when to update your product or brand logos now.
1. Logo Redesign: What Is Redesign Logo/Update Logo About
Literally, logo redesign means updating and changing the logo to be more impressive, communicative, and recognizable. A well-designed logo significantly helps brand and prompt a product, service, or business. However, it's challenging and hard for designers to get a perfect logo icon for the target product at first. 
While designing a logo for a product, it's highly affected by many factors, including:
The business owner or product manufacturer must clearly tell the designers their request.
The designers need to know every well about the concept and goal of a product or business.
Icons, fonts, colors must reflect the product or brand and impress target clients at first sight.
However, a perfect logo always comes out of designers' hardworking with hundreds or even thousands of changes and modifications. 
2. When and Why to Redesign a Logo
So why do people or companies need to update and redesign their logos? Except for the above factor that we described above, designers change and modify logos time by time. Here are some reasons when and why is your logo need to be updated:
As time goes by, great changes have occurred in design trends, such as 2D to 3D.
Logos were designed a long time ago.
The target audience has changed. For example, your product was for kids, and now it's for both moms and babies.
You have new, more modern competitors, have better technology, or even provide better services.
Your business expanded or has a new focus, such as Facebook changing its logo to Meta.

To make your logo unique and identifiable among competitors.
To rebrand companies.
3. What Logo Should Be Redesigned
So what logos should be resigned? Or what type of logos need to be updated? Here we collect a range of log types for different areas and you can take a check and see if your business or product is included here:
Technology brands or products, like Apple, Google, Facebook, etc.
Communication apps, like Instagram, TikTok, etc.
Social media, like YouTube, Reddit, etc.
Food or beverages, like Burger King, Pepsi, etc.
Costume brands, like Levis.
Camera brands, like Nikon.
Shopping platform, like eBay.
Airline companies, like American Airlines, etc.
So how to update your logo? EaseUS LogoMaker, with its thousands of logo designing templates, is here to help you update your logos for free.
4. How Long Does It Take for the Logo to Change
According to most experienced logo designers, the average duration of logo update is still a couple of days up. It requires designers to take days writing down detailed intense about branding booklet that would make a logo look like it does. 
The most challenging parts are figuring out the product's essence, what to keep, and what to remove. Unfortunately, this also makes the most of the time in logo redesigning. 
An average logo design process is about 3-4 weeks; the logo redesign may also take a bit longer: 4-5 weeks.
5. How Much to Charge for a Logo Update/Redesign
The cost of logo designation is basically depended on the logo designer or the logo designing company. 
The cost of a logo design could be either $0 or up to thousands of dollars. It depends on your business type and enterprise scale. If you are a world-class company, it's reasonable that you spend thousands of dollars on maintaining your product reputation and business influence. 
However, if your business has just started up, keeping your eyes on quality design and spending $300 - $1000 for logo update is just right. 
Moreover, if you are a personal product owner or service provider, applying a DIY logo maker tool like EaseUS Logo Maker to redesign the logo is a nice try. It only costs you a few bucks of dollars. 
6. Newest Logo Redesign Tips in 2022
So should you always update your logos? No, not really. Whether you are a world-class product or a small bakery shop, it's not a wise decision. Basically, we suggest that you focus on the factors that determine when to update the logos of your business. 
Let's make it clear again about when to update logos: 
Business expanded or changed
You have new competitors
Your target audience changed or expanded
Your brand's value or mission changed
Your logo is outdated
So how do I redesign an existing logo? Here is a list of logo redesigning tips that EaseUS logo designers recommend and yous should follow:
#1. Figure out what is not working in your logo
Check out the above five listed factors and figure out what is not working in your logo and why you need to update the logo.
#2. What elements to keep
Logos are made up of many elements - shapes, colors, fonts. Inspect each element and identify what elements to keep, for example:
What are the elements - color scheme, font typeface, shapes, or icons.
What are the meanings and remove the elements that you don't need to keep or those against your product. 
#3. If the current logo has a strong connection between customers and the product
The biggest challenge of redesigning logos is removing the disturbing elements and keeping the visual elements that help your customers identify you. 

#4. Logo Redesign Trends That Work in 2022
Here are have four logo redesign trends tips that most designers favored a lot in 2021, and we think they are still practical in 2022:
Legibility comes first: Brands must be clearer, bolder, and easier to read with readable logo fonts.
New vintage style: vintage logos are still trendy with minimal and modern types.
Sense of movement: Titled or slightly curved logos convey a sense of movement that has been widely popular in recent years.
Drop circles: A certain number of brands are dropping circular contains to free up logos.
7. How Can I Update My Logo | Full Guide to Redesign Logos
Now, you've got all ideas in your mind about logo redesigning, and it's time that you practice your ideas to update logos. EaseUS LogoMaker, with its abundant logo examples and templates, is here to help you create a perfect & updated logo on your own.
Let's follow tips here and get started to redesign a new logo for rebranding your product now:
Step 1. Compare your new logo items to the old logo to measure the changes.
Note: You need to focus on how the new logo will present your product or service and how it will communicate with your customers.
Step 2. Select the icons that suit your current product concept the most.
You can either keep the old main icon or select a new shape, which is totally decided if your product expanded or the goal changed.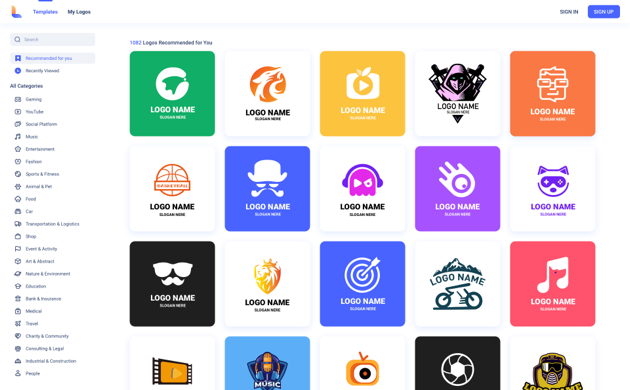 Step 3. Please make sure the color scheme fits the new logo, be it a pure color scheme or contrast color palette.
Ang changes can evoke unexpected emotions. Please think twice before finalizing the logo color changes and make sure it conveys a positive, calm, or exciting emotion.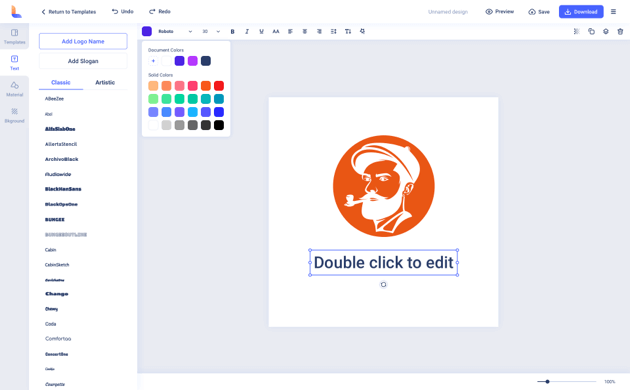 Step 4. Fonts or typefaces can be different, but be sure the logo text is readable in both big and small sizes.
Different fonts may extend a different sense or make a logo more trending. But be sure your logo is still readable and recognizable to most of your clients.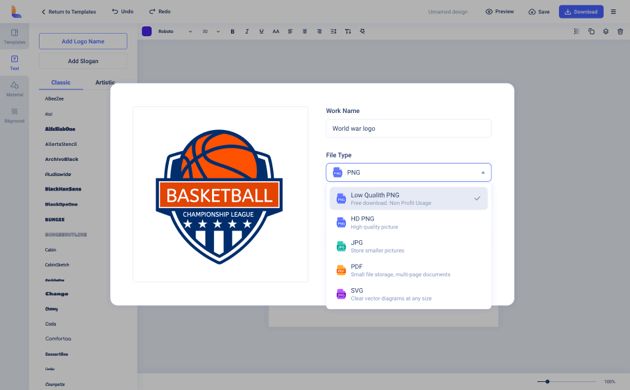 Conclusion
We discussed all the key elements you should take care of when it comes to logo updates on this page. When you are ready to redesign a logo, make sure the new logo inherits the conception of your products and even expands the traditional idea to a new value as your business expands or target customers change.
Also, if you are not ready to change everything, keeping some elements may make your logos even success. 
Once you are clear about what to change and what to keep, you can immediately apply EaseUS LogoMaker to practice and generate a perfect updated logo for your brands, business, apps, products, or services on your own.